This is an archived article and the information in the article may be outdated. Please look at the time stamp on the story to see when it was last updated.
DES MOINES, Iowa — Tommy Tipton, the brother of Eddie Tipton, turned himself in to the Polk County Jail after being charged with the felony of ongoing criminal conduct.
Authorities say Tommy Tipton is involved in a lottery rigging conspiracy that reaches far beyond Iowa.
"I haven't encountered a case like this in my career. I've been doing this for over 20 years, and I've never encountered anything quite like this," said Dave Jobes, assistant director of the Iowa Division of Criminal Investigation.
He said this case is unique.
"What we're alleging here is that the defendants were part of a larger network that was, as a whole, responsible for the six jackpots in the five different states," Jobes said.
Authorities say Tommy Tipton, a longtime police officer and justice court judge in Texas, is connected to a criminal network that's alleged to have won fixed lottery jackpots in Colorado, Oklahoma, Iowa, Kansas and Wisconsin.
"Tommy Tipton's role would have been in purchasing a ticket in those states, in this case, Colorado and Oklahoma, that ultimately were winning tickets for those particular draws," Jobes said.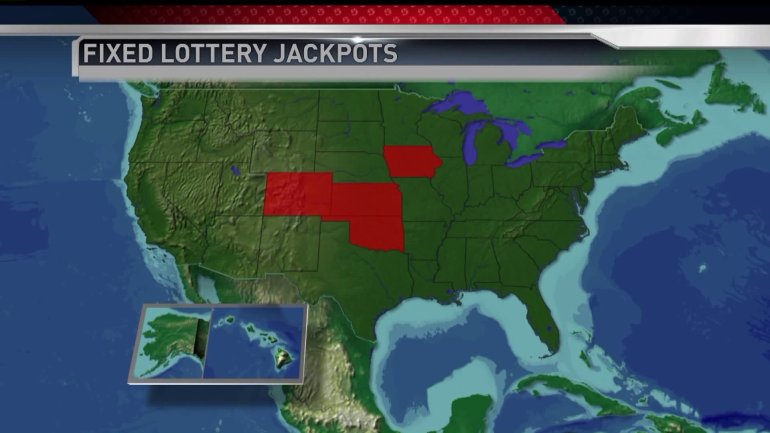 According to the complaint and affidavit charging Tommy Tipton with ongoing criminal conduct, he asked someone else to claim the tickets in both cases.
"My brother, in my opinion, is 100-150 pounds bigger than the guy in that video. The person in that video also has facial hair and a mustache which my brother does not have," Tommy Tipton said last July during his testimony at the Polk County Courthouse in the lottery fraud trial of his brother Eddie Tipton.
Tommy testified that it wasn't his brother Eddie that was shown on surveillance video buying a winning hot lotto ticket at a QuikTrip in Des Moines in December 2010.
"The person in the video is also buying hot dogs. Eddie's not a hot dog guy," Tommy testified.
Eddie Tipton was convicted of tampering with lottery equipment to win a $16.5 million jackpot ticket in Iowa. The prosecution said Tipton used his position as information security director for the multistate lottery association to electronically rig the system to produce the winning lottery numbers.
After Eddie Tipton was convicted of fraud, investigators received a tip about Tommy that allowed them to take a closer look at his involvement.
"We believe there was a lot of planning that went into this and a lot of coordinated effort in order to manipulate the random number generator, have people in place to purchase tickets in multiple states, work with others to make those purchases and redeem the tickets and then distribute the winnings,"
Last October, less than three months after being convicted and sentenced to ten years in prison, Eddie Tipton was also charged with ongoing criminal conduct, which is what Tommy Tipton now faces.
A spokesperson with the Iowa Lottery declined to comment due to the pending trials.