This is an archived article and the information in the article may be outdated. Please look at the time stamp on the story to see when it was last updated.
OTTUMWA, Iowa — After nearly 10 years, a double murder in rural Wapello County has been solved.
The Iowa Division of Criminal Investigation announced Tuesday that 28-year-old Christopher Yenger, of Ottumwa, and 27-year-old Zachary Dye, of Council Bluffs, were arrested for a 2006 fire that killed two people.
A neighbor called authorities about 6:30 a.m. on March 5, 2006 after seeing smoke and flames coming from 11612 140th St. in rural Wapello County.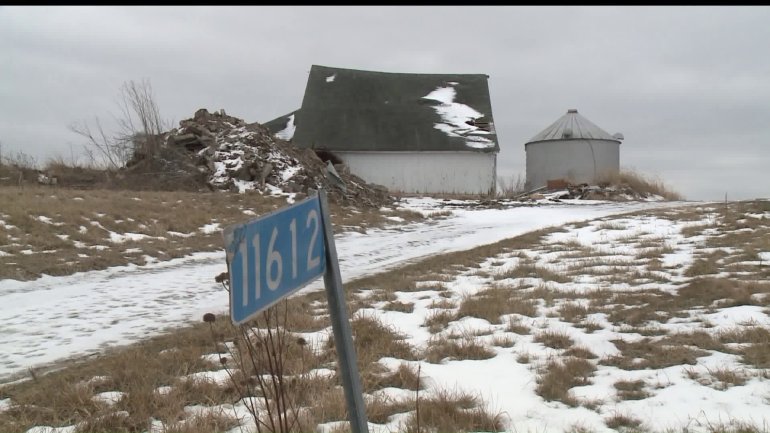 Two people, 20-year-old Nathan Messer and 22-year-old Seth Anderson, died of smoke inhalation. The initial investigation was unable to determine a cause of the fire.
DCI officials say they became involved in the investigation after new information recently came to light.
"Recently information was brought forward that alleged the fire was started intentionally by the individuals who were involved in a physical altercation at the residence," said Iowa DCI official Mike Motsinger.
Motsinger said authorities took that information and went back to the original interviews that linked Yenger and Dye to the crime.
"As a result of the interviews conducted back in 2006, it was noted that a physical altercation had taken place between an individual at the party and Mr. Chris Yenger, who had showed up to the party uninvited. Yenger was asked to leave that party," Motsinger said.
Wapello County Sheriff Mark Miller said solving a decade-old cold case is rewarding but it's more about helping the victims' families heal.
"We do this for the victims out there and their families. We're glad this case is going in the direction it is but it's really about real closure for the families," Miller said.
Both men are facing two counts of felony murder. They are being held in the Wapello County Jail on cash only bonds of $500,000.