This is an archived article and the information in the article may be outdated. Please look at the time stamp on the story to see when it was last updated.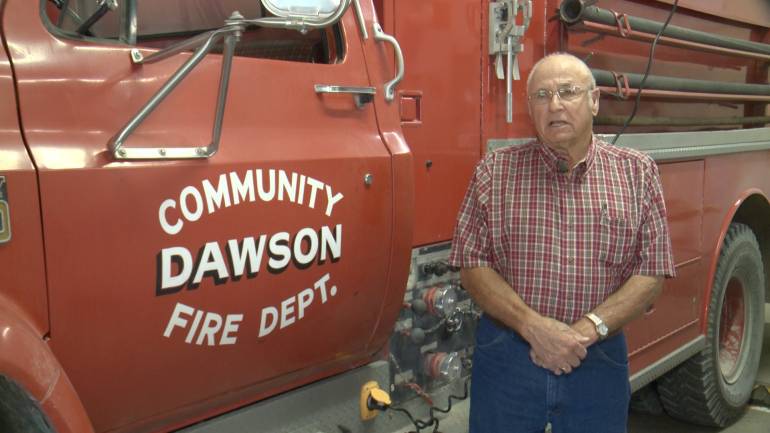 DAWSON, Iowa — First went the jobs then the schools. Now, small Iowa towns are finding it harder to keep their fire departments staffed and operational.
That's the situation in Dawson.
Town leaders hope they've found a solution.
"It's something, it's about like any other reorganization the people aren't real happy with it," said Dawson Fire Chief Bill Kempf. "But most of the time it's something that needs to be done."
On July 1, the Dawson Fire Department will officially become part of the Perry Volunteer Fire Department. The two communities agreed to have their fire departments become one.
In recent years, the Dawson Fire Department has been down in numbers of firefighters available. Currently, there are 3 or 4 people who can make calls from Dawson during the day.
The change was initiated by the town councils in Dawson, and Perry. Dawson will still have a fire station and a fire truck but it will be part of the Perry Volunteer Fire Department.
"We'll have coverage, there will be a truck come in from Perry, that Perry will furnish, a little newer truck than what we have now," said Kempf. "We'll be automatic mutual aid. When we get a page for Dawson, Perry will get the same page."
The Dallas Township Trustees still must agree to go along with the plan. They are the owners of one of the 1979 fire truck in Dawson.
Kempf has been chief of the Dawson Fire Department for 20 years. He has served there for 48 years.