This is an archived article and the information in the article may be outdated. Please look at the time stamp on the story to see when it was last updated.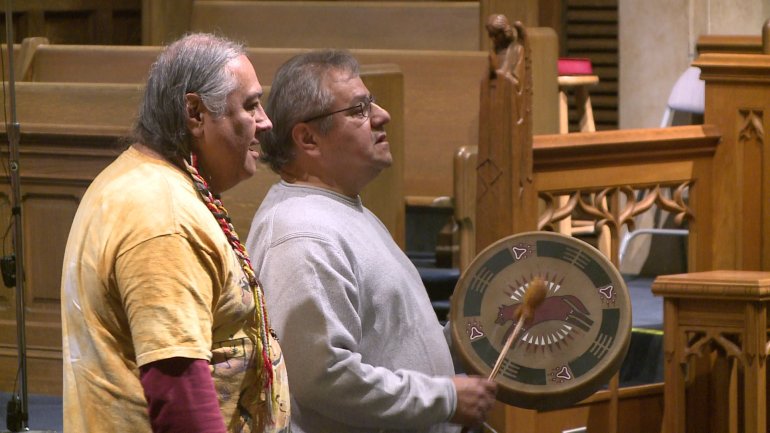 DES MOINES, Iowa — The opponents of the Dakota Access Pipeline have struck a victory.
On Sunday, the Army Corps of Engineers denied a permit for the pipeline to be built under Lake Oahe. The Corps said in a statement that developers need to look into alternative routes. Federal officials planned to evacuate the reservation camps on Monday.
Protesters have been trying to stop the pipeline construction in that area of North Dakota for months. They said the project would hurt the environment and destroy some ancient Native American sites.
The Standing Rock Sioux tribe whose reservation is about half-a-mile away, welcomed the news. The tribe is also urging the incoming trump administration to respect the decision.
Pipeline protestors in Des Moines are cautiously optimistic about the announcement.  Samantha Thomas, a Des Moines resident who recently visited the reservation says, "The news today sent rays of hope and light. It was a celebration. We have a long way to go, fighting for the rights of the native people but this is step in the right direction. "
A candlelight and prayer vigil for Standing Rock was held at Grace United Methodist Church Sunday evening.  Mayor Frank Cownie of Des Moines along with several other pastors and activists call the announcement empowering but are praying for peace and continued change.
"We can celebrate here for the evening but know that we have to keep moving forward. The obstacles are going to be placed in front of us and are not going to end because of the decision tonight. We have to keep engaged, we have to keep moving forward," says Cownie.
A member of the North Dakota Rosebud Sioux tribe stressed Native Americans reliance on non – Native Americans to help with that continued change.
"It's always been non – Indian people who have helped us. We could never do this by ourselves. There is not enough of us," says Eugene Fracek. "It's people who have seen our plight, understood the needs, care about the environment who come forward to help us retain the values who make us who we are."
Donations were collected at the event to send to the Standing Rock Reservation.