This is an archived article and the information in the article may be outdated. Please look at the time stamp on the story to see when it was last updated.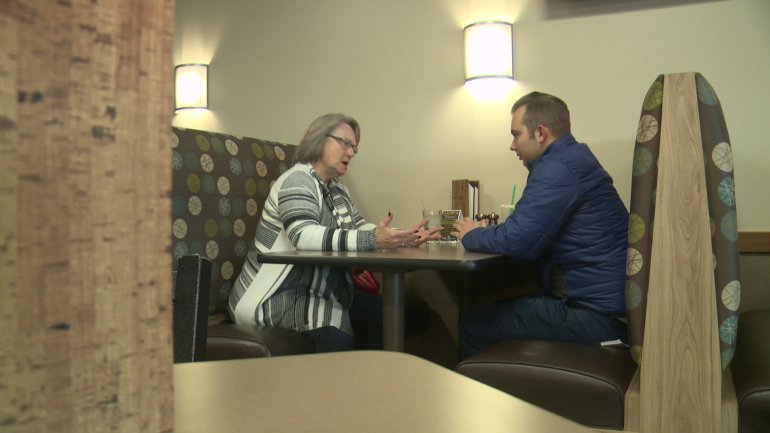 More and more former Dahl's employees are sharing their stories.
A lawsuit filed by the bankruptcy trustee in charge of the case is asking for their entire retirement funds to be returned.
The retirement plan Dahl's had in place was called an ESOP and was based on the value of Dahl's stock.
When the company went bankrupt the stock became worthless; so those who were working up to 2014 lost everything.
The lawsuit, however, alleges that from 2010 to 2014 the Dahl's advisory committee that helped appraise the stock prices inflated them.
The suit goes on to allege that when employees retired and cashed in their stock, they were being paid more than their stock was worth.
Now that the company is bankrupt, the trustee wants everything back.
"We did not know what was going on, so I don't feel we should be penalized for it" said Judy Dixon.
Dixon worked at Dahl's for 34 years in the deli department.  When she retired in 2008 her fund was valued at $279,000. She says her reaction was the same as other retirees when she found out she was being sued for all of it.
"I was just dumbfounded, number one, I had been gone for 8 years, and it just seemed unreal to me that it would come back to haunt us now, I guess" said Dixon.
Now it's all she thinks about.
"It's on your mind all the time, because what good life we had, because of my ESOP retirement, it'll just be out the window" said Dixon. "For health reasons cannot go back to work full time, so we just have to do what we can do" she said.
Part of the Dahl's family was Jim Martin.  Martin started at Dahl's in 1968 and stayed until the company went bankrupt in 2014. He lost half a million dollars.
"We had more debt than we could handle, sales were going the other way, we were raising prices and cutting help, it was just a recipe for failure" said Martin.
He says the simpler life he's had to live has been a blessing in disguise.
"I always wanted a motor home, but I had to trade that in for a Subaru and a tent, and there are some beautiful places in this country that you can go that you can't take a motor home that I've been able to see, things like that" said Martin. "Life isn't about things, it's about experiences and relationships; it's not about how much stuff I can get" he said.
Martin says he's picked up work afterwards, and he's happy for it.
"After having only one job in my life, to go out and do other things has been refreshing. I filmed environmental science centers in the Des Moines Public Schools, I did a little gig on Uber, and now I'm working for my best friend in his staffing agency" said Martin.
Even though he's content, Martin says he says he feels for the others.
"Those are good, great people that worked hard for this company that they thought they were going to have a retirement plan" said Martin.
And Dixon says the man who founded that company would be heartbroken today.
"Well I know it's cliché but he'd be rolling in his grave. I knew Mr. Dahl and I'm sure this is not what he foresaw for his company. Not at all" she said.