This is an archived article and the information in the article may be outdated. Please look at the time stamp on the story to see when it was last updated.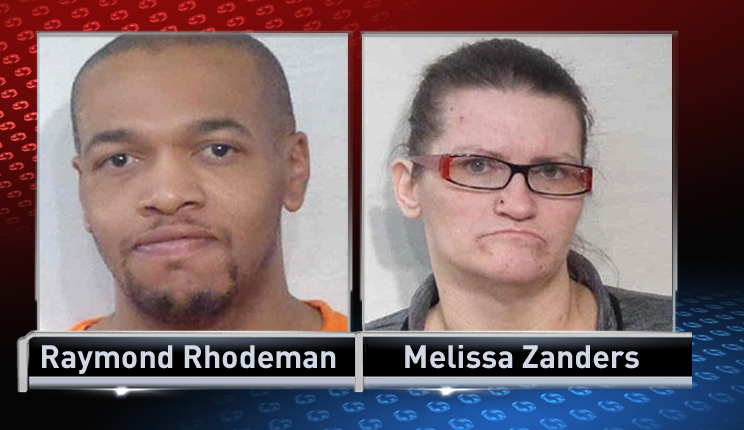 CENTERVILLE, Iowa — Two people are behind bars after a police raid uncovered toxic powder, weapons and drugs last month.
The South Central Iowa Drug Task Force executed a search warrant at 531 West Jackson St. in Centerville just after midnight on Feb. 22.
Authorities discovered methamphetamine, drug paraphernalia, firearms and cash. Officers contacted the FBI Joint Terrorism Task Force after discovering an unknown powder, which was identified at the scene as potassium cyanide.
Crews used Hazmat suits to deal with the cyanide, as it is a high toxic chemical.
Police arrested 38-year-old Raymond Lee Rhodeman, of Des Moines, and 43-year-old Melissa Renee Zanders, of Centerville.  Both were charged with multiple drug and firearm violations.
Rhodeman and Zanders are currently being held in the Appanoose County Jail.
The State Fire Marshal's office, the FBI Joint Terrorism Task Force, the Department of Homeland Security, the Iowa Department of Natural Resources and the Iowa Air National Guard assisted Centerville authorities in the investigation.