This is an archived article and the information in the article may be outdated. Please look at the time stamp on the story to see when it was last updated.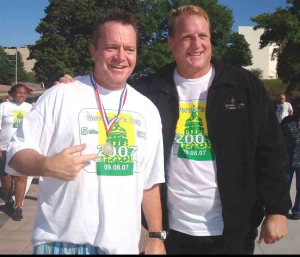 (Photo courtesy: www.yss.ames.ia.us)
Actor Tom Arnold (and Iowa native) told Channel 13 news he took part in a conference call Monday with Governor Chet Culver about the film tax credit fiasco. Arnold said he talked about the frustration of a couple "knuckleheads" from the film industry that caused the problems. He also said he supports tax credits and thinks they have been very beneficial to Iowa. He wants them restored. Arnold said he knows of a dozen film projects that are now planning on filming outside of Iowa because of the uncertain future of the tax credits.
Channel 13's Sonya Heitshusen talks exclusively with Arnold. Watch her story tonight on the Channel 13 news at 10. I'll try to add video of her story after it airs. She told me the governor's office did not confirm the meeting with Arnold took place.