This is an archived article and the information in the article may be outdated. Please look at the time stamp on the story to see when it was last updated.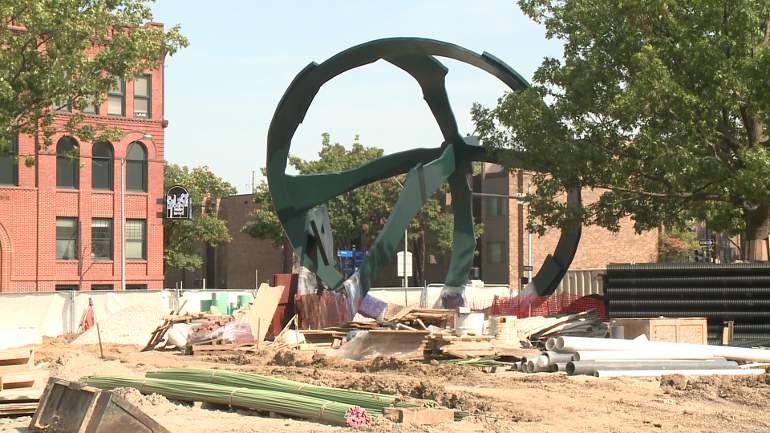 DES MOINES, Iowa — Construction is coming along on an area formerly known as Nollen Plaza.
Crews started working on Cowles Commons last year. It's a public space across the street from the theatre and is owned by the Civic Center.
The former amphitheater is filled in and you can see several trees along the outside.
The head landscape architect, Ken Smith, says the greenery is very important to the project.
"We are assembling a grove of native oak trees. Mixed-species trees. It's going to be very beautiful. Multiple species of trees. Each tree is going to be a beautiful specimen," Smith says.
Once completed a "Des Moines Red Carpet" made from red granite and brick surface will extend from Capital Square to the Civic Center.
It should be complete by the end of the year and officially open next spring.