This is an archived article and the information in the article may be outdated. Please look at the time stamp on the story to see when it was last updated.
The Mason City Police Department has made an arrest in a 19 year old murder thanks to DNA technology.
Officials announced Monday that 37-year-old Michael Jason Cisneros has been charged with first degree murder in the death of 20-month-old John Joseph Snyder Jr.
Snyder went missing from his father's apartment on July 20th, 1994. His pajama bottoms and a diaper were found later that day along Willow Creek.
Snyder's body was located the next day in Willow Creek. An autopsy showed he died of drowning and a crushing skull injury.  His death was ruled a homicide.
Police say a DNA analysis of the evidence in the case wasn't done in 1994 because the technology wasn't available at the time. The evidence was submitted in 2002 and a DNA match to Cisneros was made in January of 2013. His DNA was found on Snyder's pajama bottoms. Cisneros had been forced to submit a DNA sample to the state in 2012 because of a felony conviction.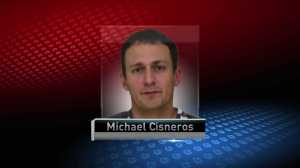 A warrant for first degree murder was issued Friday and Cisneros is currently in custody. He is being transported to the Cerro County Jail.
Investigators say Cisneros was among the people they looked at originally in the case. He was 18-years-old when the crime was committed.