This is an archived article and the information in the article may be outdated. Please look at the time stamp on the story to see when it was last updated.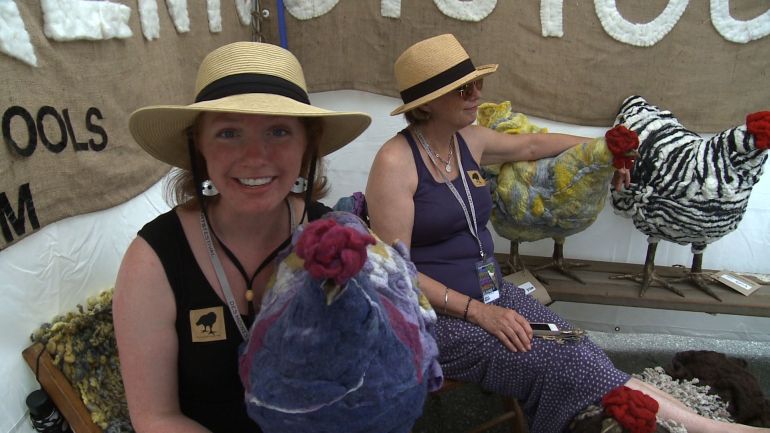 DES MOINES, Iowa –  Sally Linville of Lyons, Kansas took a college lab project at Kansas State University, and turned it into a line of art. "Chicken Footstools" is as the words suggest footstools to rest your tired feet, they just look like big chickens.  Linville developed the first two, Henny and Penny with cloth sewn together on top of brass feet.
Linville along with her mother are at the Des Moines Art Festival for the first time this year.  The chickens are a time-consuming venture.  They spend so much time with each chicken, they feel they have a personality, so they give each one a name.  Some of the names are: Kit, Olivia Rose, Shirley, Bonnie, and Viola.  Some are named after friends and relatives.
Linville and her chickens are located on the northwest corner of the Des Moines Art Fest near the huge paint bucket.