This is an archived article and the information in the article may be outdated. Please look at the time stamp on the story to see when it was last updated.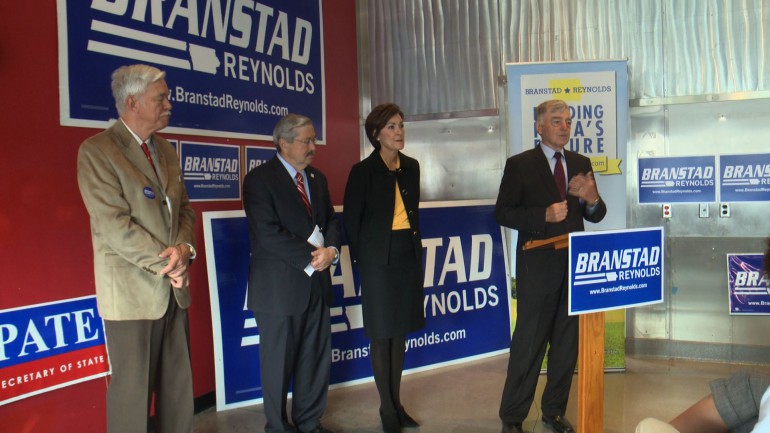 WINTERSET, Iowa — Governor Terry Branstad and Lt. Governor Kim Reynolds were on tour Thursday talking transparency in government. In a campaign stop at the Madison County Republican Headquarters, the pair recounted a list of accomplishments in the first term, and a list of things yet to do in the next term.
The governor announced the intention to create a government accountability portal. "One stop shop to serve as the launching point for comments concerns suggestions for any agency of state government," said Branstad.  The governor said the new agency could be housed in the Public Information Board Office. Citizens could expect an initial response within 24 hours, and more specific responses from the agency in question within 48 hours.
"We want an effective accountable government so the people of Iowa know what's going on," said the Governor.
Branstad was asked about First Lady Michelle Obama coming to Des Moines to campaign for Bruce Braley. "I think Iowans are pretty independent thinkers and they make their decision on who they think can best represent the state," said Branstad.  Asked about Jack Hatch not appearing with the First Lady, Branstad said," I think he realizes that the Obama admin is very unpopular…39 per cent in Iowa." Branstad added that Obamacare is also unpopular in Iowa.
When asked about Mitt Romney campaigning for Joni Ernst, the Governor had a similar answer, that most people are not swayed by big-name campaigners. Branstad said that he and the Lt. Governor would be in attendance for the Romney visit.