This is an archived article and the information in the article may be outdated. Please look at the time stamp on the story to see when it was last updated.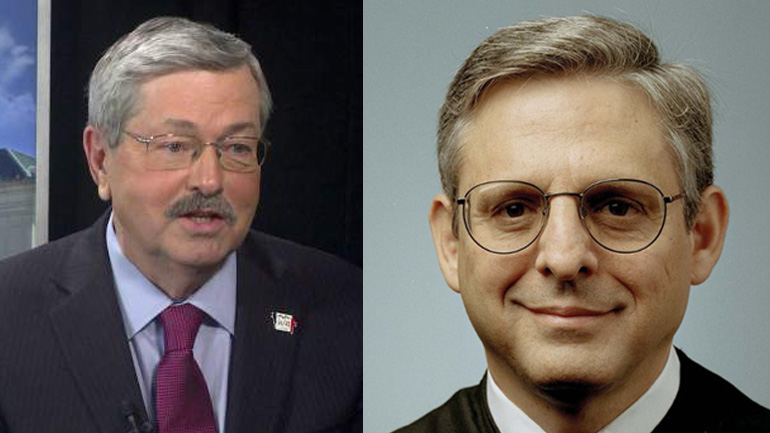 DES MOINES, Iowa — The Governor's Office announced Wednesday that Gov. Terry Branstad trusts Sen. Chuck Grassley, and he will support the path chosen by the Chairman of the Judiciary Committee.
Turns out, Branstad and Supreme Court Judge nominee Merrick Garland are second cousins.
The Governor's Office said over 20 years ago, Branstad wrote a letter to Grassley in support of Garland being appointed to the U.S. Court of Appeals for the District of Columbia Circuit.  Garland and Branstad met for the first time a couple of weeks ago while the governor was in Washington, D.C. for the National Governors Association's winter meeting.
Branstad, Garland and their spouses reportedly discussed the family's Latvian heritage. The Governor's Office said Branstad has not followed Garland's judicial record since then, and they did not discuss judicial matters at their first and only meeting.
"It is worth noting the federal process significantly differs from the process here in Iowa. In Iowa, the Judicial Nominating Commission nominates candidates for the bench for the governor to appoint. The choice in Iowa is not subject to confirmation in the Iowa Senate," officials said.
Grassley released a statement to the press Wednesday following the president's nomination.