This is an archived article and the information in the article may be outdated. Please look at the time stamp on the story to see when it was last updated.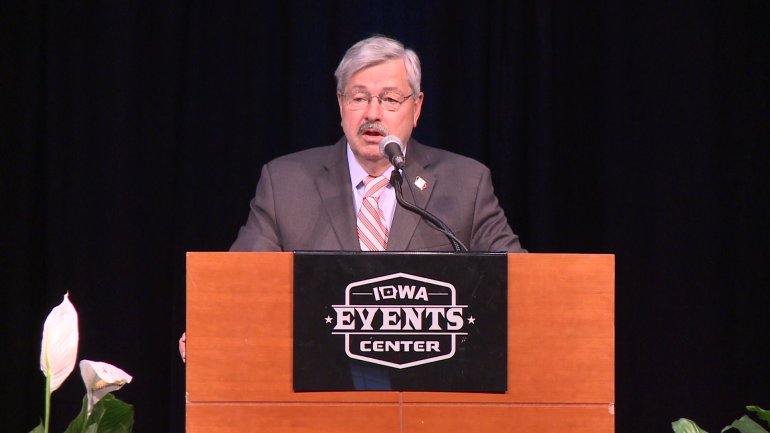 DES MOINES, Iowa — Gov. Terry Branstad took a moment Thursday to comment on religious freedom and the Brussels terrorist attacks.
"The lives, the safety, the well-being of Christians and Jews, especially in the Middle East, are certainly threatened. And here at home, we are concerned about our religious freedom, which is a fundamental part of America from its very onset," the governor said.
Branstad joined more than a thousand people Thursday at the 55th Annual Iowa Prayer Breakfast at the Community Choice Credit Union Convention Center. The goal is to bring community, state and religious leaders together to celebrate the beginning of Easter weekend.