This is an archived article and the information in the article may be outdated. Please look at the time stamp on the story to see when it was last updated.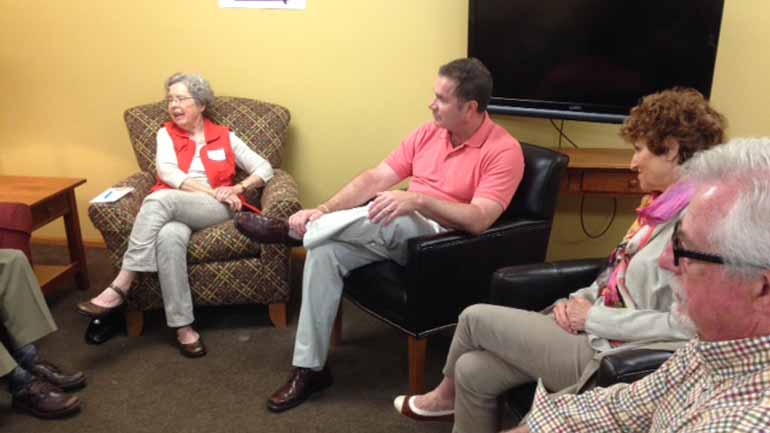 AMES, Iowa – Democratic Congressman Bruce Braley continued his campaign for the Iowa U.S. Senate seat opened up by the retirement of Senator Tom Harkin (D). His opponent is Republican State Senator Joni Earnst of Red Oak. Braley made stops in Ottumwa, Ames and Mason City to discuss protecting Social Security and Medicare benefits for seniors.
In Ames, Rep. Braley met in a small group setting with seven Democrats to affirm his position that social security benefits should not be changed.  The meeting took place at retirement complex Northcrest Community on 20th Street.
Braley said this is "going to be one of the biggest differences between me and my opponent in this Senate race." The Waterloo Congressman added, "she wants to undermine them by moving to a risky private investment scheme." Braley said the main concern is changes made affecting younger people who may not get the benefits of current generations.
On her website, Joni Earnst said she  "opposes any efforts to change the promised benefits for today's seniors, for Medicare and Social Security."  Her position also states:  "she supports reforms that will strengthen both Social Security and Medicare to ensure the long-term health of both programs for her daughters and grandchildren."
Braley says he opposes any effort to privatize Social Security.  He has sponsored legislation to block service reductions at  19  Social Security Offices in Iowa. Braley has visited six Iowa communities on Social Security prior to Wednesday. Next week he will continue the Social Security tour in Sioux City and Council Bluffs.