This is an archived article and the information in the article may be outdated. Please look at the time stamp on the story to see when it was last updated.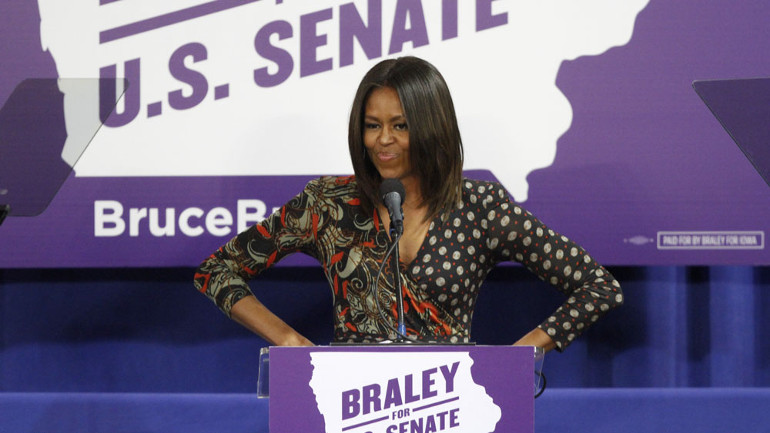 DUBUQUE, Iowa – When the First Lady came to get out the Democratic vote in the crucial Senate race here, her remarks went viral — but not in the way Democrats wanted.
Michelle Obama repeatedly botched the candidate's name, calling him Bruce Bailey, and even urged voters to check out "voteBruceBailey.com".
But Bruce Braley — the actual name of the Democrat running for Senate, is shrugging it off Monday.
"My three kids when they had their birth announcements published, one of them was listed as Barley, one was listed as Bradley," Braley told CNN in an interview here.
"Everybody makes mistakes, the important thing is she came here and talked about what was at stake in this race," Braley said. "That's the real story of what happened when the First Lady came to Iowa," he added.
Michelle Obama did eventually laugh off her "Bailey" flub — but privately some Democrats who are already frustrated with her husband and his aides, were not laughing.
Some saw it as just the latest example of the Obamas hurting their efforts to keep control of the Senate, even when they're trying to assist. The fact that a White House transcript later referred to Braley as a candidate for Governor, not Senate, did not help.
But Mrs. Obama is hardly alone.
Bill Clinton also encouraged Democrats to vote for Bruce "Bailey" during remarks last month at the Harkin Steak fry.
Hillary Clinton has a chance to do it right on Wednesday, when she will return to Iowa to campaign with Braley.