This is an archived article and the information in the article may be outdated. Please look at the time stamp on the story to see when it was last updated.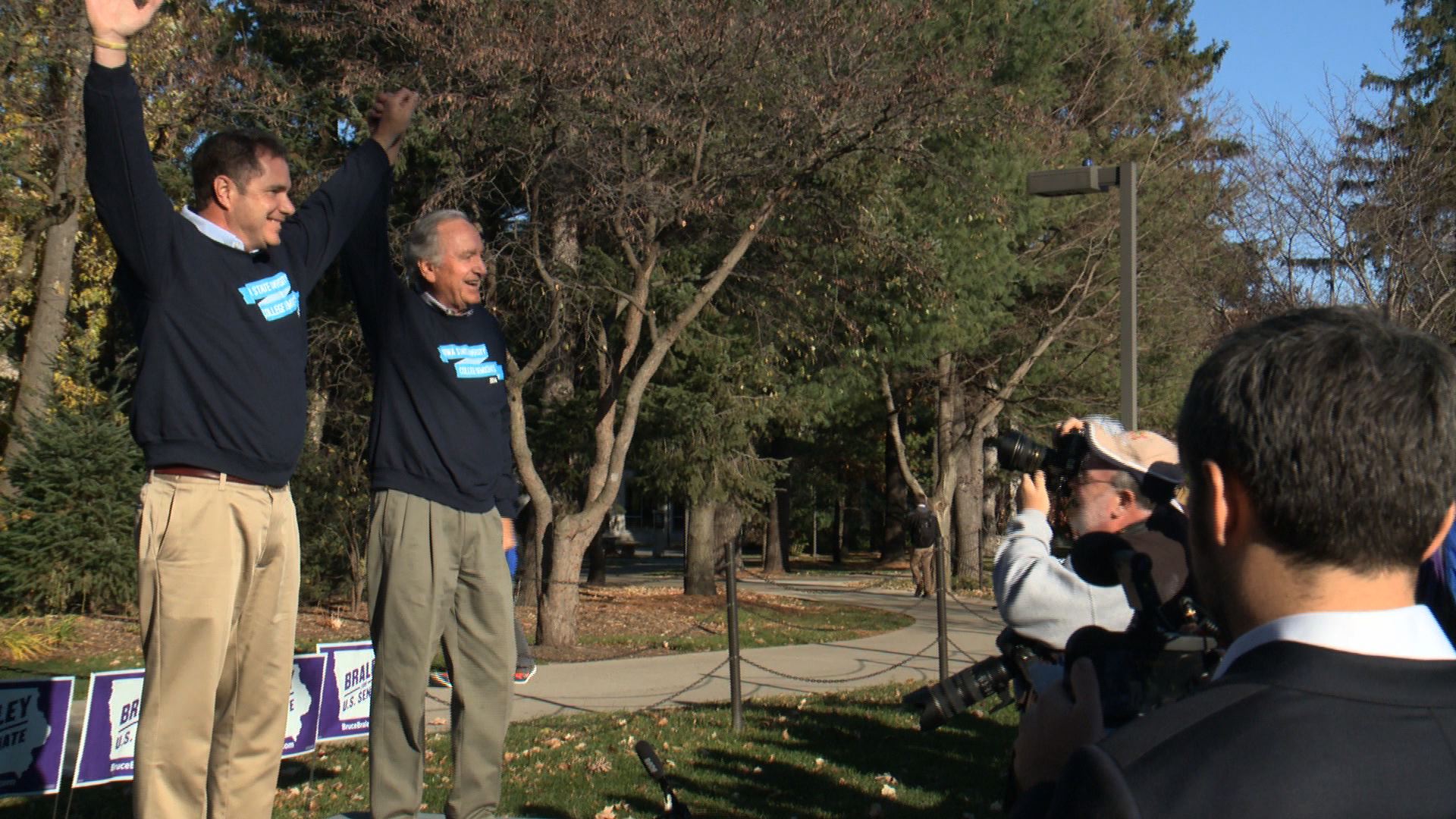 AMES, Iowa- The last campaign stop for Bruce Braley came on a sun-splashed Iowa State University Campus. Some 50 -75 students and a few ISU staff were on hand for the event at the ISU Campanille. The day was also a milestone for the man who introduced Braley.
"This will be my last political rally as an elected official,"  said retiring Democratic Senator Tom Harkin. He also recounted how ISU was where he got his political start, "Now we've come full-circle," said Harkin.
Harkin noted how one poll has this race tied."The candidate that gets the vote out today, wins," said Harkin. The Iowa US Senator encouraged people with purple Braley shirts to go back and get students out to vote.
Braley encouraged those at the rally "to give inspiration and hope and a reason to vote to Democrats, Independents, and yes a lot of Republicans are voting for Bruce Braley," said Braley.  "I'm not asking for that much more, just six hours to bring it home to give the people of Iowa a better future."
Students were given a chance to get out and knock on doors, and some did want a selfie picture taken with Mr. Braley.