This is an archived article and the information in the article may be outdated. Please look at the time stamp on the story to see when it was last updated.
A woman wanted in connection with the death of a missing Colorado man whose body was found in Iowa is now in custody, charged with murder.
The Colorado Springs Police Department says 21-year-old Bionca Rogers turned herself in to Cedar Rapids police early Wednesday morning. She is being held without bond.
A first degree murder warrant was issued Tuesday for Rogers.
Law enforcement officials have been looking for Rogers since the disappearance of 61-year-old Grant Frazier. The Colorado Springs man had last been seen on February 16th. He had last been known to be in the company of Rogers.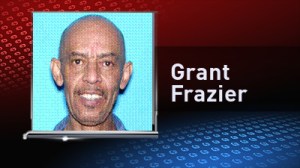 Tuesday, a body was found in a car at a Newton apartment complex. Colorado Springs Police say the body belonged to Frazier. The car the body was found in matches the description of Frazier's car.
An autopsy is scheduled to be completed on Frazier Thursday to determine a cause of death.
Colorado Springs Police say they are coordinating extradition efforts with Iowa officials.