This is an archived article and the information in the article may be outdated. Please look at the time stamp on the story to see when it was last updated.
Happy Monday everyone!
Almost every Monday I have The Carpenters stuck in my head singing "Rainy days and Mondays always get me down." Today isn't particularly dreary or terrible, but I am SO TIRED. I hate that feeling. It may have something to do with my efforts to drastically reduce my morning caffeine intake. I'm sitting next to Sonya Heitshusen thinking, "Shut up, Erin! You're whining about not drinking a full pot of full strength coffee, and Sonya busted her butt competing in a triathlon at the crack of dawn yesterday!" Needless to say, Sonya is my hero!
Because I'm in a funk, I thought I'd share a funny story with you.
It has to do with these fun little treats.

I've been chomping on Dum-Dums a lot lately. They're better than most of the stuff in vendo-land, but come with one side effect I had not considered until last week. These are the types of emails (and phone calls) that were coming into the newsroom last Wednesday: "Am I mistaken or was Erin's tongue green on the 6pm news 6/13 ??" Actually, my tongue was a very vibrant shade of blue, thanks to the blue raspberry sucker that was parked in my mouth prior to the early newscasts. So, I'm adding tongue color to the list of things to worry about prior to going on the air.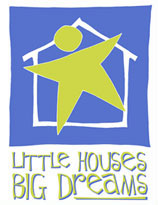 June is an insane month for me, full of lots of volunteer duties. The event I helped with this last Saturday is a great one. "Little Houses, Big Dreams" raises money for Children & Families of Iowa. It's one of the more unique charity fundraisers I've been involved with over the years, with local builders creating amazing playhouses that go up for auction. Some of these mini-houses sell for crazy cash, and it's all for a great cause. If you haven't attended this event the past three years, mark your calendar for June 2008.
Speaking of great charities and an overloaded schedule, I think I need to invest in signs like this:

You've heard it before. I have trouble saying "no." It's a serious problem. Serious enough that a girlfriend of mine is offering to loan me a book she purchased recently. It's all about saying "no." For real. I'm not much for self-help books, but this one might be a good choice for me. If I actually read the darn thing I'll give you a review.
Until then, have a wonderful week!
EEK