This is an archived article and the information in the article may be outdated. Please look at the time stamp on the story to see when it was last updated.
What a weekend!
I will spare you the set up and get right to the good stuff.
Joan Jett was back in the metro, so we had a girls' night and this time I got some decent pics!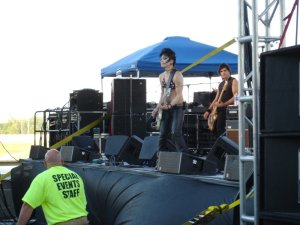 Joan rockin'
The girls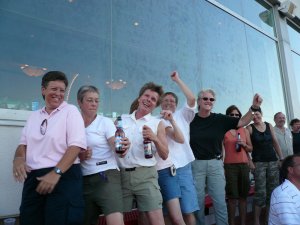 The fans sitting behind us
Those of you who've been reading the blog for awhile know that I am a huge Joan Jett fan. I went to see her perform at the fair last year, and could barely see her. It was fantastic hearing her live, but disappointing not having a decent view. This time around was MUCH different. Joan Jett & The Blackhearts still sound great, she still looks amazing . . . so you may be wondering, just how different could this concert have been?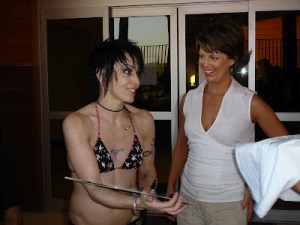 Oh . . . my . . . GOSH!
I am meeting Joan Jett!!!
She is signing the "I love Rock & Roll" album that I bought with my allowance money in grade school!!! She's laughing that I still have it, and that I'm a big enough geek to bring it with me to the show!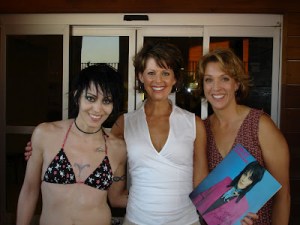 If Sonya & I look star-struck and giddy, it's because we were.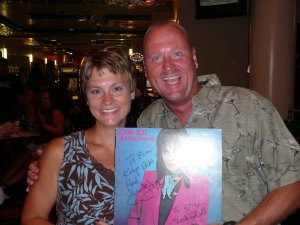 These folks were so impressed, they wanted their picture taken with my album.
This is Tracy Kralik and his wife, Wendy. They were at the concert celebrating Tracy's 46th birthday. Rock on!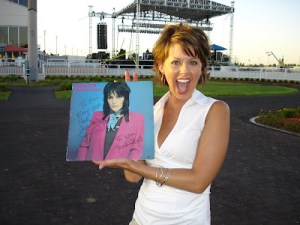 This picture just sums up the evening. I was so tickled, I could not stop grinning. I'm still giddy. I know, I am a dork. A big thank you to my mom, who overnighted my album to me when she found out I might get to meet Joan Jett. You're the best, Mom! And, a big thank you to Courtney, who was acting like the paparazzi and getting tons of great pictures. These will go next to the picture of my meeting with Erin Brockovich (another huge thrill).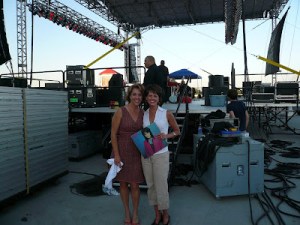 Here's to great girls' nights, strong women, and getting to meet your idols!
Feel free to share your favorite concerts and celebrity meetings, and as always thanks for reading!
Erin