This is an archived article and the information in the article may be outdated. Please look at the time stamp on the story to see when it was last updated.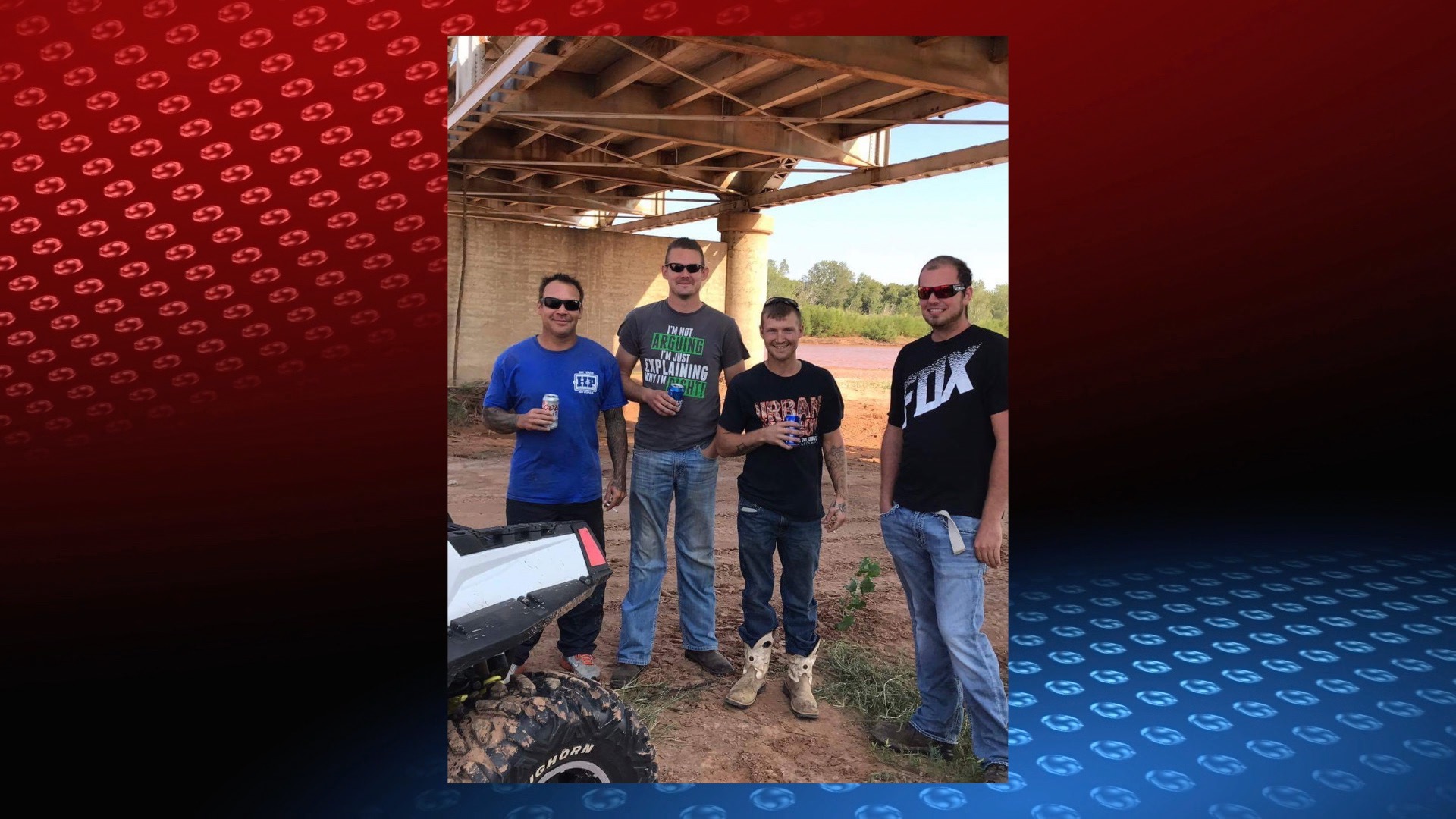 WAURIKA, Oklahoma- An Oklahoma National Guard soldier, who was extremely thankful this week, has gotten in touch with the guys she needs to thank.
Ali Davis was out with her boyfriend, James White, and brother, Jackie Davis, last week with two side by side four wheelers, when one got stuck in the mud along the Red River between Texas, and Oklahoma. They used the other four-wheeler to try to pull out the one that got stuck. Soon, they had two stuck four-wheelers.
The group had little cell service in the rural area, and were concerned they would be there for a while.
Then a couple of guys in a blue pickup truck with O'Brien County, Iowa plates stopped. They were able to use chains they had to pull out the stuck four-wheel toys. Ali said she thanked them, but forgot to write down their names and phone numbers so she could thank them properly.
She contacted WHO-TV for a news story to try to find these guys from Iowa. Thanks to a news story, and Facebook, the two were located, still working in Duncan, Oklahoma.
Josh Norgart, and Kyle Swets hail from up around Sibley Iowa. The two are working in Oklahoma building wind turbines. The two were hurrying that day, Josh had an appointment to get his pickup worked on.
"So I happened to get across the bridge and turned back around, you know cause these guys probably need help," said Norgart. "I didn't know if they had enough stuff, chains and all that so we went ahead and turned around."
On Wednesday, Davis, White, and her brother Jackie invited the two to meet them near the spot they pulled them out. The invited them to go riding in the side by sides.
"We were out there for two hours just having a blast," said Norgart. "I don't own anything like that, but to be able to help someone out, and they returned the favor to take us out there and enjoyed the kind of fun they do, it's amazing."
"For them to stop and help us, it was really God, God sent them for reason," said Davis.