This is an archived article and the information in the article may be outdated. Please look at the time stamp on the story to see when it was last updated.
By Chris Hassel
No Magic needed at Hilton today — and I'm sure that was just fine with Iowa State fans. The Cyclones wiped the floor with over-matched Texas A&M, 69-46. Iowa State has outscored A&M 143-96 in two games this season. This is the same A&M team that many picked to win the Big 12.
The Cyclones are now tied for 3rd with Baylor, who Iowa State plays on Monday. The 6th-ranked Bears have lost 2 straight and will likely plummet in Monday's poll. If the Cyclones can find a way to beat Baylor, they would definitely jump into the top-25 (assuming they don't lose to lowly Oklahoma the next weekend). Right now, this team is playing like a 6 or 7 seed in the NCAA tourney. Not only should the Cyclones go to the tournament, they should win a game or two as well.
Ames grad, Jordan Burgason, saw his great college basketball career come to an abrupt end, this weekend. Burgason, who led the nation in 3-point shooting, was kicked off his Lipscomb team, and kicked out of school. According to Lipscomb, he broke unspecified university policies. Here's a look at the Lipscomb Code of Conduct http://bit.ly/wQacdH
Burgason was shooting 53% from 3-pt range.
What in the world has happened to Creighton? After starting the season 21-2, the Jays have lost 3 straight. This February swoon is going to kill them when it comes seeding time.
For the second straight year there will be a girl at state wrestling. Eddyville-Blakesburg's Megan Black once again qualified for the tournament, which begins on Thursday. Casey Herkelman, who became the first girl to win a match at the state wrestling tourney a year ago, did not qualify.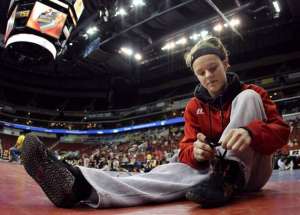 Megan Black will return to Wells Fargo Arena. (dmregister.com)
My Muscatine Muskies won their second straight state title — in swimming. A title is a title, but c'mon…no one is going to respect my school until it starts winning in football and basketball.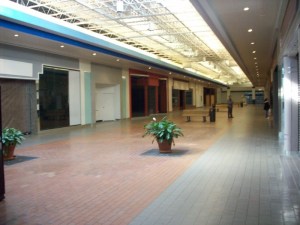 A busy day at the Muscatine Mall.
I'm meeting my sister's boyfriend, tonight. I hope I don't have to hurt him.