This is an archived article and the information in the article may be outdated. Please look at the time stamp on the story to see when it was last updated.
I don't understand why a beautiful woman would want to wear a t-shirt that reads, "I POOPED TODAY". There's often an ad selling the shirts next to this blog.
This next woman even goes double-thumbs up. She's excited about her declaration:
At least this woman seems to have said, "Sure, I'll wear the I Pooped Today shirt, but you can't show my face".
I don't get it. Not for women. I'm likely guilty of a double standard. My dad loves a funny T-shirt, we even started a Facebook site for him, "Shirts My Dad Wears", but it's usually something like this: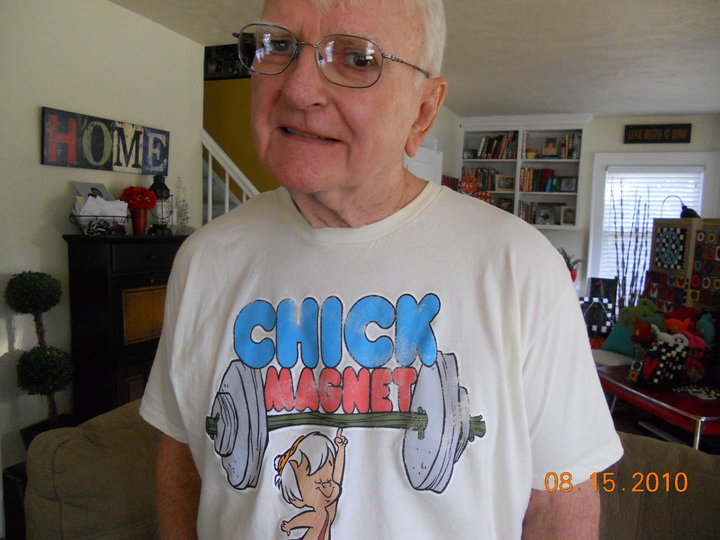 I've had a number of people ask me why I'm not growing a mustache this November. Here's why: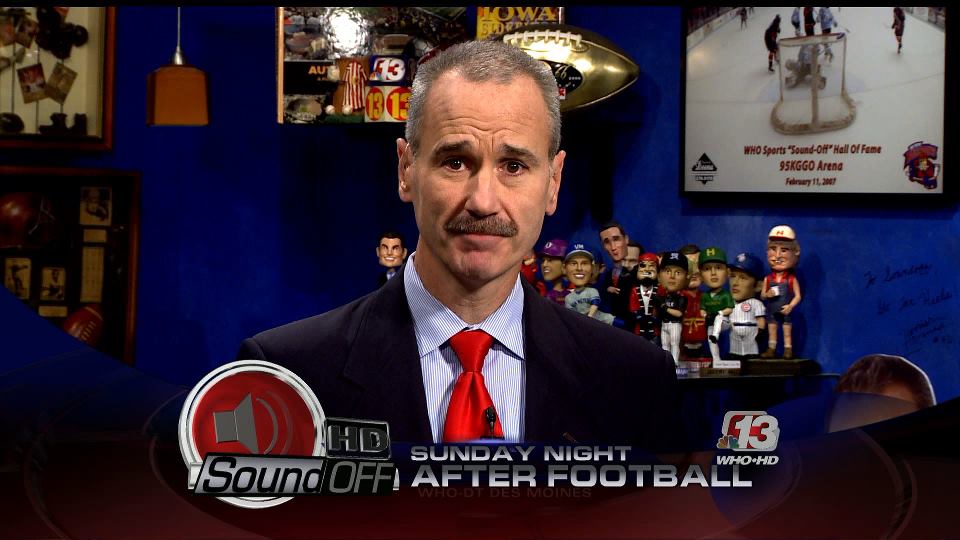 Saw a tweet from Dave Price I appreciated: "2010: I covered Republicans so I'm a Republican. 2012: I covered Democrats, so now I'm a Democrat. Viewer feedback sure is fun sometimes:)" As I coincidentally just mentioned here, I don't know which way Dave leans, and that's to his credit since he covers politics daily. However, switch Cyclones and Hawkeyes for Republicans and Democrats, and that's my life of feedback.
Speaking of politics, I continue to get emails and tweets about my prediction that not only would President Obama win re-election, but it wouldn't be that close. I first said this during the Iowa Caucus.This pick was not a reflection of my hopes, or my politics, but simply what I considered an easy call given the evolving demographics of our country, and the Republican party's failure to change with the times. Nothing more, nothing less. I'm stunned so many people thought Governor Romney would win. It's not 1985. You can't just dominate the white male and rural vote and win.
John Bachman was his usual stellar self on Decision 2012. I can't believe he's only working two more nights. Andy Fales' story on working with John was terrific. If you missed it, please check the videos at the front. I think you'll be glad you did…
What was wrong with Diane Sawyer on election night?
Kirk Ferentz said on his radio show that if a player doesn't pick Iowa because he can't use Twitter, Ferentz doesn't think that's a player Iowa would want. I understand why Ferentz would feel that way, and I know why he doesn't want players tweeting all their thoughts. Still, kids love that freedom.
I interviewed Fran McCaffery again today. He reminds me of Paul Rhoads. Listens intently to the question, answers candidly, and speaks with such passion, you understand why his players go all out.
I love that the Colts, including QB Andrew Luck, shaved their heads in support of coach Chuck Pagano, who's battling leukemia.