This is an archived article and the information in the article may be outdated. Please look at the time stamp on the story to see when it was last updated.
By Michael Admire
No lifetime ban for Alex Rodriguez, yet. Major League Baseball is working on a deal with A-Rod and his attorneys. It's something they didn't have to do and frankly shouldn't have. Both sides of this argument are valid, but MLB needs to start a precedent. If not now, when? If not now, how long will it continue?
Pond-gate, The Great Pond Watch of 2013, or whatever you want to call it, continued today, and our good friend Chris Hassel once again was on the beat. I'm betting Chris never imagine that he'd be camped out next to a murky pond talking about a murder-case when he moved up to the World Wide Leader in SPORTS. Either way, he's been money. Just don't fall in!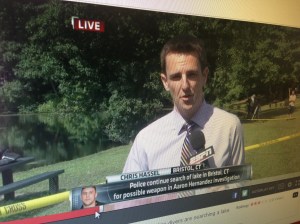 Something is wrong in Missouri (insert joke here). But seriously. Royals have won 9-straight while the Cardinals finally ended a 7-game losing streak tonight. I credit George. Not George Brett, but George Alexander Louis. The Royals haven't lost since the Royal baby was born. Coincidence? I think not.
Usually the first sign of summer ending (for me) is the Royals being mathematically eliminated from playoff contention. Not this summer. I prefer the summer months and I'm not looking forward to it ending, but I'm comforted by the fact that Iowa and Iowa State kickoff in 30 days.
Not a good day for central Iowa teams at the state tournament. Twin Cedars, Van Meter, Roland-Story, and Kuemper Catholic: DONE. The only victorious team from central Iowa was North Polk. They beat Kuemper.
A tough season came to an end today for the boys of Twin Cedars. They learned a lot of lessons that no 15-18 year old should have to learn, but they all echoed the same sentiment: We grew from the adversity.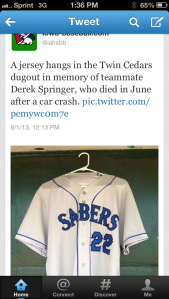 I highly recommend making your way to Principal Park tomorrow evening at 6 PM for the East-Johnston match-up. The longtime bottom dwellers vs. a sports powerhouse. Both have great stories, but only one will advance. The thing you can bet on is a great 'dogpile.' Both teams want this one badly.
A few weeks ago a college friend of mine visited Des Moines. I showed her around the Capital City, which she loved, and took a few pictures along the way.