This is an archived article and the information in the article may be outdated. Please look at the time stamp on the story to see when it was last updated.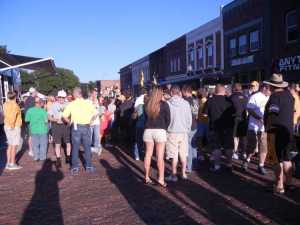 Beautiful day, and a nice crowd in the land of Kinnick. I wore a gold shirt, and had several people say I was "wearing Hawkeye colors". I pointed out gold covers both teams.
Closed eyes, full hearts, can't lose.
Andy's daughter Elin waited until she was on camera to start crying on cue. My son Cade did the same thing on RVTV ten years ago. It was Thanksgiving because 9/11 moved the game to end of the season.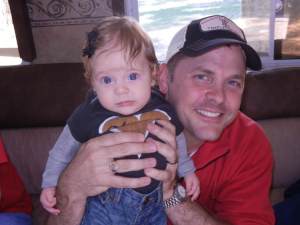 I always wondered how Andy would look as a little girl. Now I know.
This is a collector's item.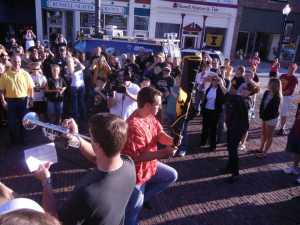 Chris joined the ADM band as they played our Football Friday music.
On top of our Bob & Jo's RV. We parked in front of the courthouse.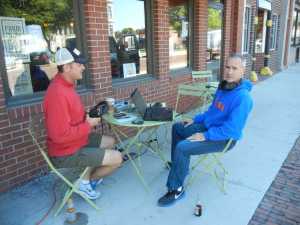 The Murph & Andy Show from the Brick Street Books & Cafe, which is right next to Nile Kinnick Drive.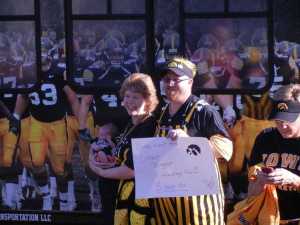 These two  Hawk fans are standing in front of a really cool bus.