This is an archived article and the information in the article may be outdated. Please look at the time stamp on the story to see when it was last updated.
Good morning! Patrick is enjoying some time off, so you get me this morning. I can tell this is going to be a good day. We have nice weather on tap and it's a day closer to the weekend! Yesterday turned out to be a steamer. In fact, it was so hot my three year old walked outside and then right back in about 5 minutes later. He said, "I don't want to play outside." I am certain I have never heard him utter those words before. He's happiest when he's running around in the yard, but I guess even kids have their limits! We spent a lot of the afternoon playing in the comfort of air conditioning.
There are a couple of things that got us talking in the newsroom this morning. First one involves Miss Iowa. Maybe you've heard by now about the comment Washington National's pitcher Miguel Batista made during a post game news conference Tuesday. The guy emergency pitched for fan favorite Stephen Strassburg. Some of the fans were so disappointed they couldn't see Strassburg, they started booing Batista. To make matter worst, this is what Batista said to reporters about his not-so-kind reception: "Imagine if you go there to see Miss Universe and you end up with Miss Iowa."
Batista was trying to say he understands fan's disappointment. Unfortunately he didn't pick his words very carefully. Although w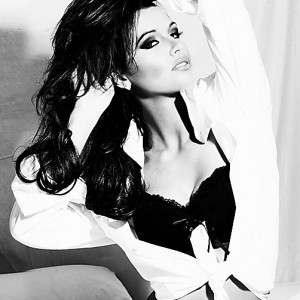 e probably wouldn't be making a big deal out of this if he had said Miss Minnesota instead of Iowa. He simply made a bad analogy and probably just picked a state. Miss Iowa is taking it in stride. She said the whole thing is funny and takes no offense. By the way, the picture on the left is of Miss Iowa. Next to her, is Miss Universe.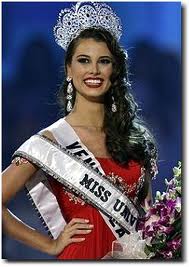 The funny part is that they look alike!
Anyway, Batista sent Miss Iowa flowers.
The other story that got us laughing this morning is about skinny dipping. Ragbrai is often known for its fun-loving bikers. And yesterday things may have gotten a little out of hand. One of the stops included a pond where bikers could cool off by jumping from a crane. It was supposed to be for a good cause. You pay five bucks and the owners gave some of the money to charity. Well, it was all fun and games until some of the bikers decided to take off their clothes. Police found out and put an end to it all. Can you imagine diving in only to see other people in the water naked. Eww!
Alright… I'll write more tomorrow! Enjoy the day!
BB