This is an archived article and the information in the article may be outdated. Please look at the time stamp on the story to see when it was last updated.
"It is only when you leap, that you learn to fly."   -Unknown
I stumbled across this quote recently and it got me thinking. Thinking about change, new things and leaps of faith. The meaning of this quote was really driven home for me after the story I did about Deana Williams. If you didn't catch the story, click here to watch it.
To recap: Deana grew up with horses. She rode them daily, and often raced them in barrel racing competitions. Last time I saw her, there was a little boy (maybe 5 years old) that was learning to ride. Deana was asked if she was that young when she started. She just smiled and said, "oh, I was younger."
Basically, it was in her blood. So, when a freak accident left her in a coma, the worry wasn't just about if she would ever recover, it was also was she ever going to ride again.
The first story I did about Deana was when she was still unresponsive in the hospital, a few days after her accident. Her family never left her side. It was scary, even as a stranger, to see someone I had heard was once so full of life and passion, just lying there, her future so undetermined. But her family was strong, and they knew Deana was strong, and they knew that life and passion would soon return.
When I got the call from her sister that Deana had woken up, I was so happy for them. When I heard she was riding again I was in awe. But where I was pretty much shocked that someone who faced such a life threatening situation could literally get back on the horse that threw off, her family wasn't. 
I had the honor and privileges of seeing one of her first few rides- one of Deana's therapy lessons. First of all, it was amazing to see her walking, and talking, and smiling. But then to see her with the horses- well, that was incredible. She was so calm, so natural, so at home.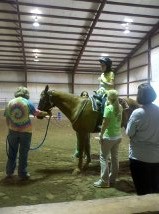 Admittedly, I don't know if I would have the strength for that. When I was younger, my dad I were rafting, and he was thrown off the raft. He broke his back, and nearly drown, and I know I will never get those images out of my head. That accident didn't even happen to me and I still question whether or not I will ever go rafting like that again.
But not Deana. After watching her for awhile and seeing how she was interacting with the horse, I started to realize something. Deana wasn't just getting stronger by getting back to riding, the riding itself was making her stronger. She admits it was scary at first. She says it was almost a whole new experience, but now it's as if she never left. And that was very clear seeing her with the horses.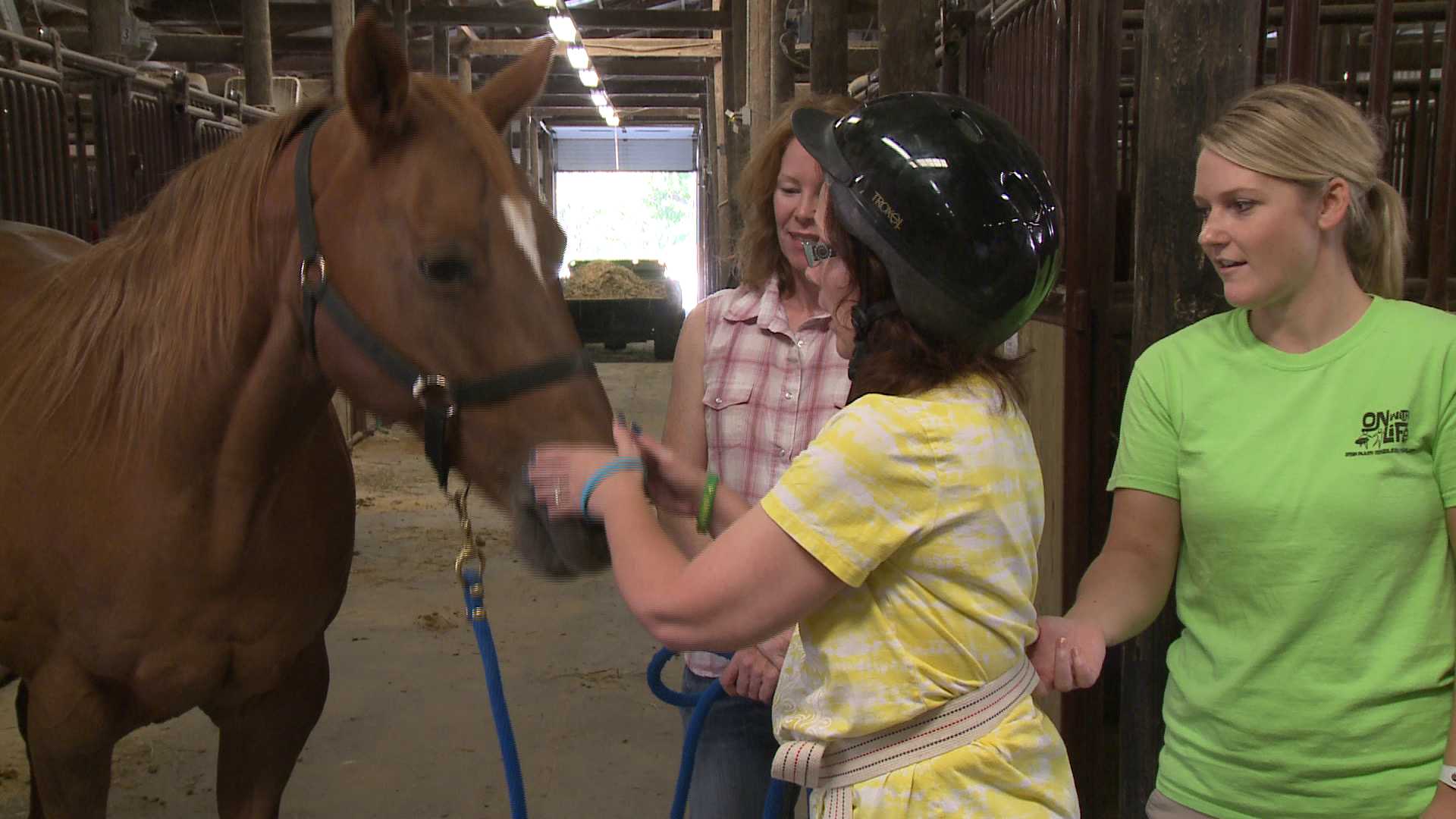 Looking back on Deana's story, it makes me want to fearlessly try new things, new experiences. My new adventures most likely won't be as monumental as Deana's and probably not even comparable, but I look forward to them none the less.
One thing I did recently, was get a new kitten. I know, it sounds pretty insignificant, especially when you know that I love cats, already have a cat, and always go nuts when I see a kitten. But it really wasn't that easy of a decision for me.
A few months ago, one of my co-workers told me there were some stray kittens living under her porch. I went over one day to "ooh and ah" over them. Before I even realized what was happening I was on my way home- with a very tiny, scared, and meowing passenger in my front seat.
When I got her home, I immediately started questioning what I did just did. She was terrified. She wouldn't let me near her, she wouldn't eat, she cried all the time. But I stayed strong- I stayed diligent. And in less than 24 hours, she was eating, purring and snuggling with me.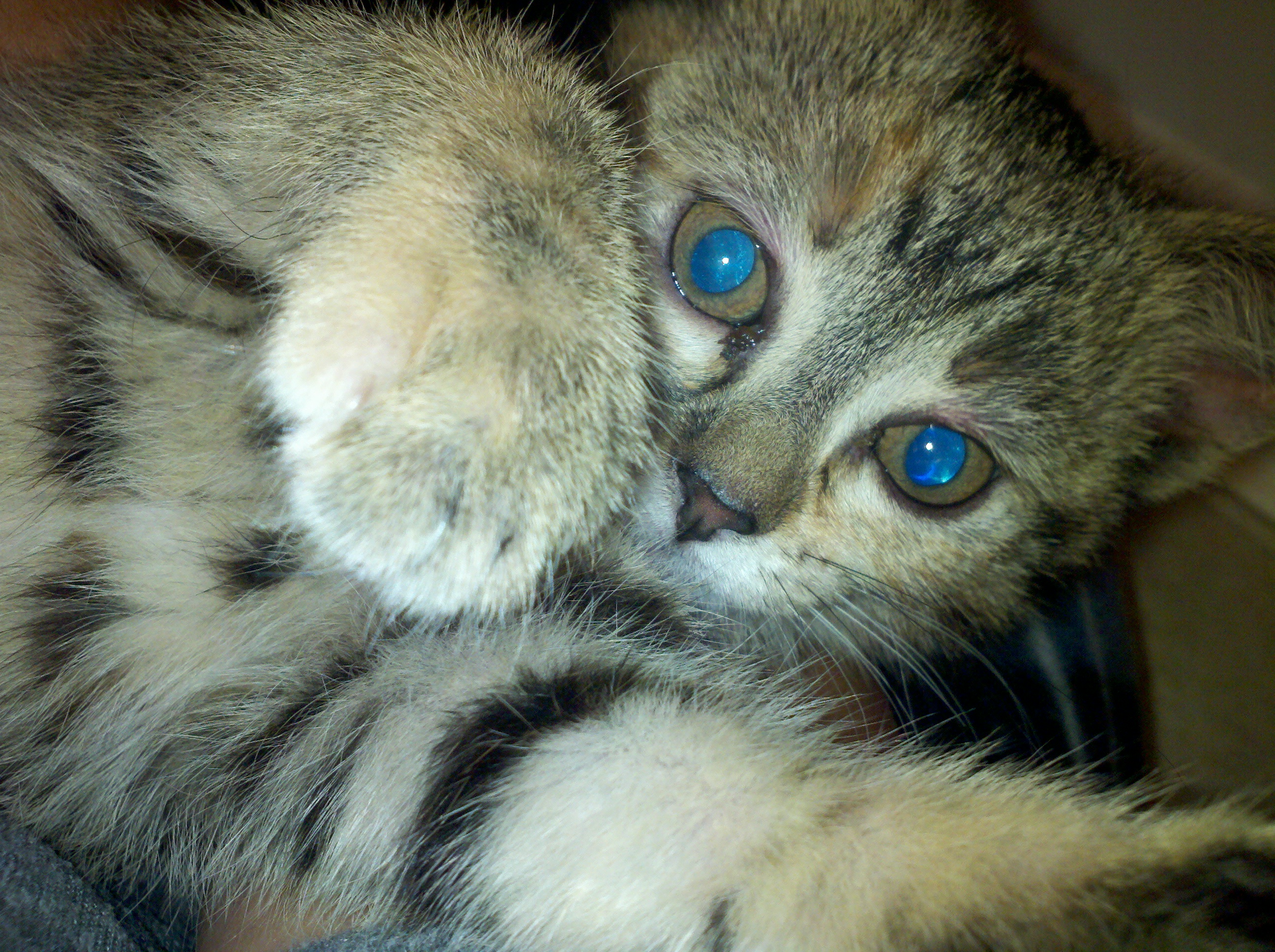 I couldn't believe it- it was like it meant to be. I already loved her. So when I took her the vet, full well knowing it was going to cost me a pretty penny, I didn't even care. I was on cloud nine. But then the vet told me my new kitty had FIV. Normally, not the worst thing, but when you had a second cat, like I did, it was devastating news. She told me I had two options- find a new home for her, or put her down.
Thankfully, we found a new home for her, but not before I had to face the very real possibly of putting her down. It was emotional, and on top of that, she wasn't mine anymore.
After that, I wasn't in a rush to get another kitty. I didn't think I could go through that again. :( But then I went to the ARL for a story just last week. One of the volunteers was holding a teeny tiny, very adorable long haired black kitten. She was perfect. And her name was Crystal! Meant to be! ( I renamed her of course- two Krystle's running around would be too confusing!)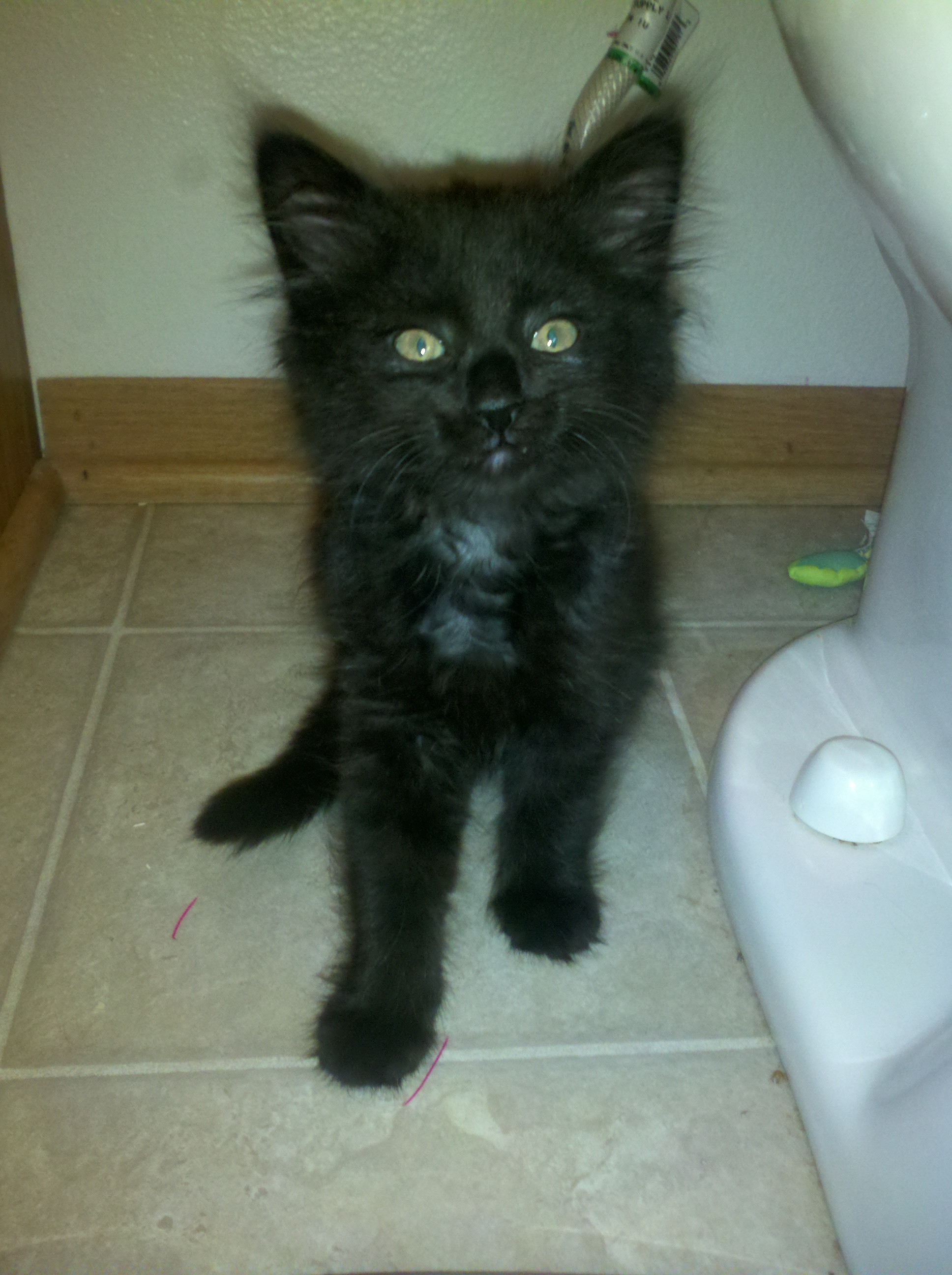 Long story short, I had to have her. And so far, she's wonderful. Lesson learned- never let fear of failing stop you. :)