This is an archived article and the information in the article may be outdated. Please look at the time stamp on the story to see when it was last updated.
Let me start off by saying I love my family. I do. I love spending time with them, talking with them, sharing experiences with them. But if they told me, "hey, we're going to come to college with you and share your major and your classes," selfishly, I don't know if my first reaction would be "yippee!"
For the Crise family, it's not just a hypothetical scenario. All four of them graduated from DMACC tonight- mom, dad, 18 year old Amanda, and 20 year old Josh. I don't think Amanda and Josh's first reaction was "yippee!" exactly, but they said overall they enjoyed the experience. Sure, it was a little embarrassing at times (sounds like their dad is a lot like mine- loves drawing attention to and embarrassing his kids- not that it's a bad thing, dad, if you're reading this) but it also taught them a lot. Seeing their parents so dedicated to something they were passionate about inspired them. As Amanda said, "To me it means they have the motivation and determination. I want to be like that. I really look up to them."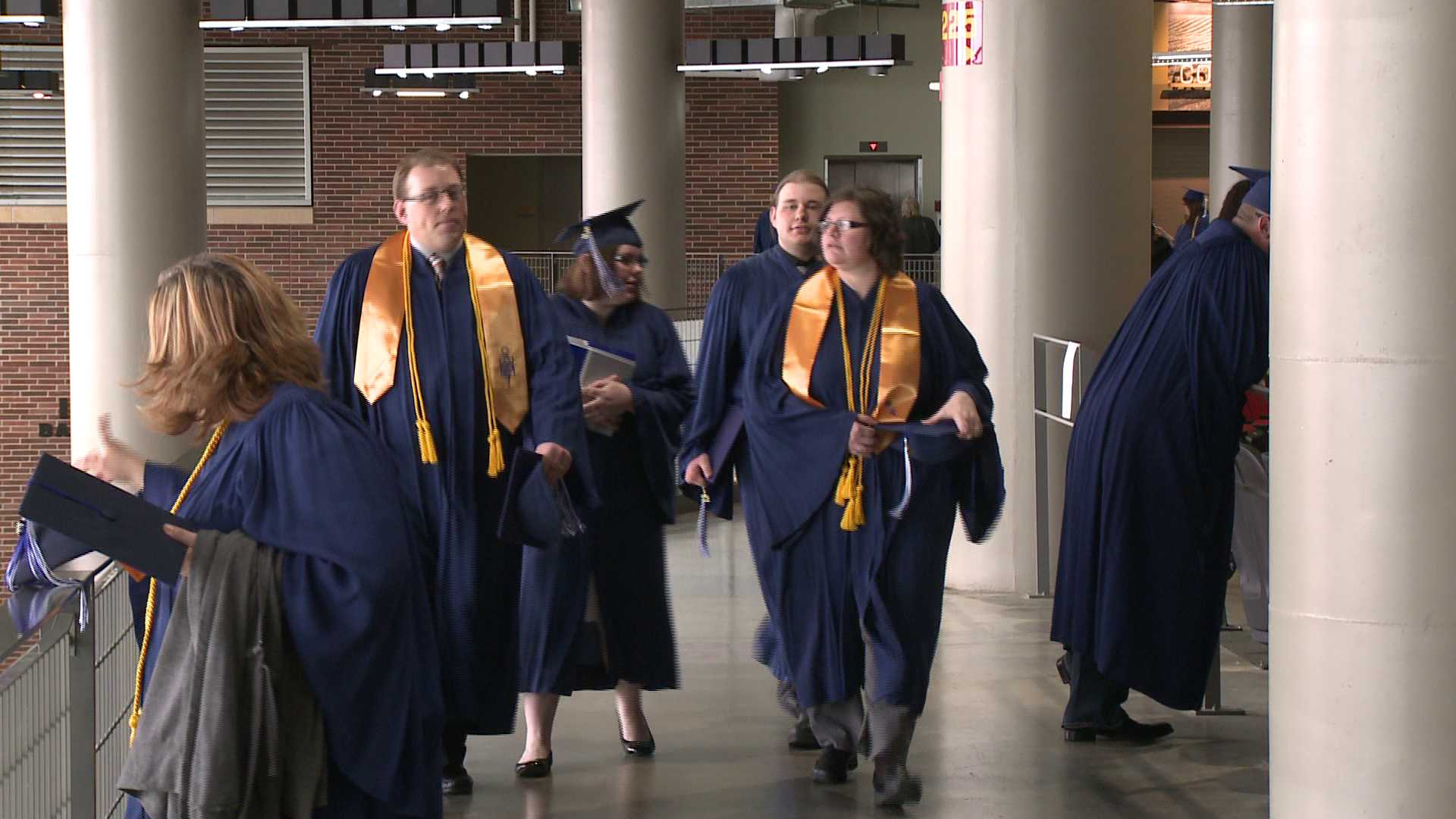 And of course, that's becoming the trend more and more- people going back to school. Jeff Crise said it took some getting used to, though. He made the comment that a lot of his professors were his age or younger. But once he got over that, he said it turned out to work in his favor- he got some good friends, and contacts along the way.
Being at the ceremony tonight brought back some memories of my own graduation. It seems like it was decades ago, but really it was six years ago. (Although my 10 year HIGH SCHOOL reunion is coming up this year, and that's weird.) I don't remember the ceremony being very long. To be honest, the thing I remember most about it was the dinner with my family afterwards! (I had seafood- my favorite.) But I do remember the feeling- one of accomplishment, pride, relief and happiness. And I suppose if I could have shared that with my mom and dad, as the Crise's did, those feelings only would have intensified. So, maybe this family is on to something. I wonder how my 21 year old sister would feel about us all joining her at school…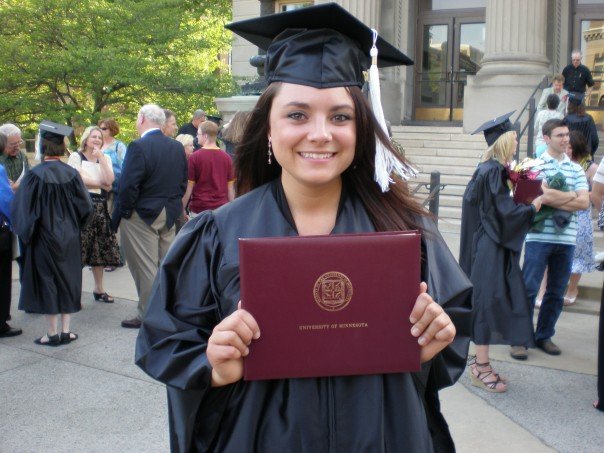 Do you remember your graduation day? What are your thoughts? Let me know!