This is an archived article and the information in the article may be outdated. Please look at the time stamp on the story to see when it was last updated.
I just got home from a long day of work, and finished Football Friday on the late side. Walked in the living room at 11:30 p.m., picked up the laptop to write the blog, and my wife Jenny said, "I drank three cups of coffee after dinner to stay awake. If you do any more work, I will scissor kick you in the head."
I'm out.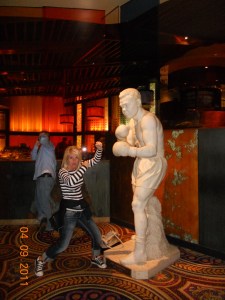 The boss is small, but mighty.