This is an archived article and the information in the article may be outdated. Please look at the time stamp on the story to see when it was last updated.
By Chris Hassel
Hawkeye fans are finding out that Nebraska isn't just a football school. The Huskers are 6-1 against the Hawks since joining the Big Ten. Iowa's only victory is in wrestling (big surprise). Thursday night's loss at home to the last-place Huskers was a huge setback for Fran McCaffery's Hawkeyes. They can make the best teams in the Big Ten look bad, but they can also make the worst teams in the Big Ten look good.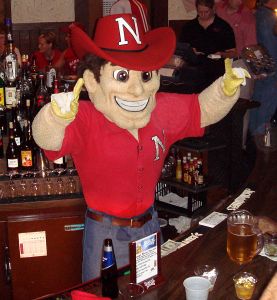 Husker fans have reason to throw back a few beers.
What in the world happened to Melsahn Basabe? The slumping Sophomore scored just 1 point in 13 minutes, against Nebraska. He was one of the best big men in the Big Ten when he was a Freshman. Now, he's MIA. McCaffery called him out after Thursday's performance. Obviously the coach is running out of ways to try to motivate his struggling player. 
Saturday is a huge day for the Cyclone basketball team. If ISU wants to make a run at the NCAA Tournament, a win over Kansas is almost a must. The Cyclones need a signature win…heck they need a win over KU…period. Iowa State has lost its last 13 meetings with the Jayhawks dating back to a 63-61 overtime win over #2 Kansas, in Lawrence, back in 2005. I think ISU is finally going get over the hump.
Ankeny and Dowling haven't won a girls state basketball title in 6 years, yet the two programs have combined to win 9 of the last 16 4A titles dating back to 1996. That's simply amazing. On Friday night, #4 Ankeny beat Dowling for the second time this season, 40-36.
The IceBorg made fun of my satchel, on Twitter, tonight. He calls it a purse. Others call it a murse. I absolutely love it. Ever since I saw the movie Pursuit of Happiness, I have been in love with satchels. Plus, it was named after one of the greatest baseball players to ever live — Satchel Paige.
I also want to be a 'Hat-person', but I just don't have the guts. I don't mean baseball hats, I mean fedoras and such. The problem is, when you see a 20-something in an old man's hat, you judge them — or at least I do. There are some things people my age can't quite pull off. Hats, pocket squares, pipes,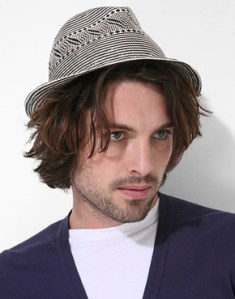 It just doesn't look right.
I'm not tired of hearing about the Peyton Manning ordeal, unlike most people. At least it's giving football fans something to bridge the gap between Championship Sunday, and the Super Bowl. Pro Bowl? Give me a break.