This is an archived article and the information in the article may be outdated. Please look at the time stamp on the story to see when it was last updated.
Remember all the skeptics when Jamie Pollard announced he'd hired Fred Hoiberg to turn the Cyclone basketball program around? It was somewhat understandable. Hoiberg had never coached a game. At any level. But now that Hoiberg's the Big 12 Coach of the Year (along with Bill Self), he's proven he can bring in talented players, and get them all pulling on the same end of the rope…
Pollard misfired on McDermott and Chizik. Both are successful elsewhere, but a bad fit in Ames. Pollard made the most of his mulligans, and hired the right men in Hoiberg and Rhoads…
Iowa State's win over Baylor was the most entertaining game at Hilton in years…
Scott Christopherson's spontaneous kiss of the Hilton court logo was a cool moment for a Senior who has always been underrated. Christopherson may look like the kid who serves you ice cream at Maggie Moos, but he can play…
Iowa had Northwestern beaten, and then just fell apart against a 1-3-1 zone like the Hawks had never seen anything so perplexing. Iowa would love those ten minutes back…
I'll miss watching Matt Gatens play. A lot. He's just a good guy, and a good player…
I'm happy to report that Loki, the dog we rescued, but who so scared her first week she wouldn't eat or sleep, now feels right at home: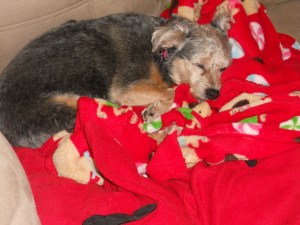 Loki. (My wife wants me to mention we didn't name her. I don't mind "Loki".)
My son Colin had his 8th birthday party at Incredible Pizza. The people who work there were great, and we all had fun, but it was crazy crowded. If you're reading this, chances are you were there.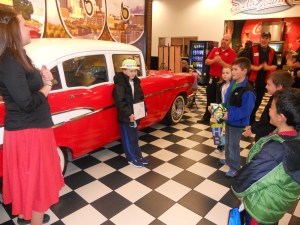 Quietest moment of the night.
Colin seemed to enjoy the Lego cake Jenny made.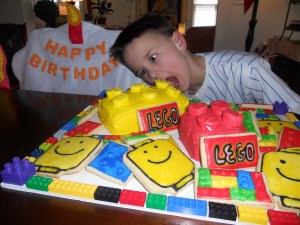 I don't know where he gets it.
I received a Kindle Fire for my birthday. I'll see you in April. 
Time killer.