This is an archived article and the information in the article may be outdated. Please look at the time stamp on the story to see when it was last updated.
(By Chris Hassel)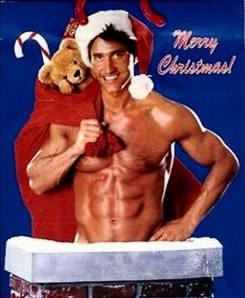 Merry Christmas ladies!
Could this be the greatest day of the year? People everywhere are in a great mood because Christmas is just around the corner, and most people got the day off. For normal working folks (unlike me, who is working today, and Monday), Sunday may be the best day for Christmas to fall on. Monday is the actual holiday since it falls on the weekend, so you get that off. And it seems like most people got Friday off, as well. The only bad thing about Christmas falling on a Sunday is the fact that New Year's also falls on a Sunday. Thanks to the NFL, there will be no college bowl games that day. New Year's just doesn't feel like New Year's without the Rose Bowl.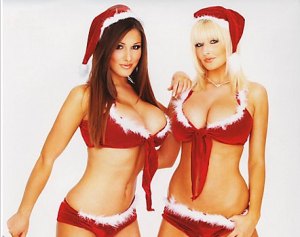 Merry Christmas fellas!
Kirk Ferentz was asked, again, to elaborate on Marcus Coker's suspension, and again he declined. If he didn't do anything that serious, it's really painting Coker in a bad light. When no one talks, the rumor-mill gets out of control. I know Ferentz is just trying to protect his player (and there could be legal issues, as well), but at some point you have to decide which will do more damage to a person's reputation. If all Coker did was miss a practice, or mouth off to a coach, this is definitely the wrong way to go about it as far as Ferentz is concerned. Then again…maybe it is serious. Who knows?
This year's Hawkeye season has been a lot like last year's. The Hawks once again had a disappointing 7-5 season. They once again ended up in the Insight Bowl. And they once again play a team in the top-15. The only difference is, this Oklahoma team is better than last year's Missouri team…and the 2011 Hawks aren't nearly as good as the 2010 Hawks. I expect Oklahoma to win by two scores.
I can't believe the Chiefs and Eagles are still in the playoff race at 6-8. When you really break down the scenarios, it's really not at all that far-fetched that one of these teams will make it. I think Philly has a really good chance to win the NFC East. That's crazy in a league where 10-6 doesn't always get you into the playoffs.
I'm not at all excited about the Bears/Packers game, Sunday night. I'm a Bears fan, that's why. They have no chance. None. Especially now that the Packers lost, last week. What could have been a special year in Chicago has turned into a nightmare. And to top it all off…they're not bad enough to get Andrew Luck.
Speaking of Andrew Luck. What are the Colts doing?! Are starting 0-13, they've won two in a row, and are damn close to blowing their future. Indy can still lock up the top draft pick with a loss at Jacksonville, but at this point, the Jaguars are playing worse than anyone. You can't tell someone to go out and throw a game for the benefit of the organization. For some players, this will be their final game with the Colts. For others, it could be their final game as an NFL player. As a Colts fan, I would want my team to play hard, but I'd also want them to lose.