This is an archived article and the information in the article may be outdated. Please look at the time stamp on the story to see when it was last updated.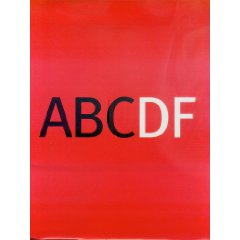 Next week President Barack Obama continues his push for Congress to pass his $825 billion stimulus package to turn the crummy economy around. He's also ordered the closing of the detention camp at Guantanamo and called for troops out of Iraq in 16 months. What do you think so far? Grade the president's first week. Give him an "A" for a great first week bringing the change he promised during the campaign or an "F" for failing to accomplish anything of substance so far. Use a "B", C" or "D" if you think the outcome is somewhere in between.
I'm wondering what made Governor Chet Culver's office release a statement on not selling the lottery on a Saturday morning…a Saturday statement that took shots at Republicans (they've come after him hard for an idea they think is "short-sighted" and "desperate"). The Gov frequently releases weekend statements praising the achievements of athletes like Kurt Warner or Zach Johnson. But it doesn't happen very often that the Gov weighs in on newsy subject on a Saturday morning.
The statement about the lottery actually is attributed to the Gov's chief of staff, rather than the Gov himself. But here it is:
STATEMENT FROM CHIEF OF STAFF CHARLES KROGMEIER
"The idea that the Iowa Lottery might be leased is getting more attention from pundits and partisans than it deserves. There is no plan to sell or lease the lottery. Period. Governor Culver has made clear that he wants to look at options to lessen the impact of reduced revenues and further budget cuts. But as far the leasing the lottery is concerned, the Governor has held exactly one meeting with a group interested in this issue. This has become nothing more than a silly political game that some in the Republican Party want to play, and at a time when Iowans want a balanced budget and deserve bipartisan results. This much is certain: when the Governor releases his budget proposal in a few days, it will not include a line item reflecting a lease of the lottery."