This is an archived article and the information in the article may be outdated. Please look at the time stamp on the story to see when it was last updated.
Friday night should provide two great high school football games, both sequels. Valley-Dowling 2, and Southeast Polk-Ankeny 2 will decide who goes to the Dome, and we couldn't have better quarterfinals. Both games feature top ten teams who don't like each other, or if you prefer, bitter rivals. I'll take Valley to beat Dowling for the second time, but Southeast Polk to have its revenge for the Rams only loss.
Harrison Barnes told me this summer the likely NBA lockout was a factor in Barnes' decision to return for his sophomore season. Good choice. The NBA is a mess, and Barnes' North Carolina Tar Heels are ranked #1, while he's a pre-season All-American, and this week's ESPN The Magazine cover boy.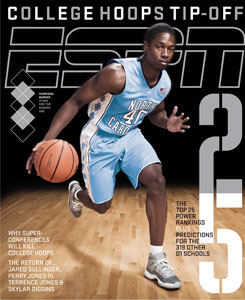 Good thing this isn't HasselHorse

 
I've mentioned a couple of times here how blown away I was by the ESPN film Unguarded, the story of Basketball Junkie Chris Herren. ESPN2 will show the movie one more time Saturday at 6 a.m. If you haven't seen it, I urge you to put your DVR on alert. Thursday, I had the opportunity, along with Andy, to interview Chris Herren. Our candid talk begins at 4:45 on this link. http://www.kxno.com/pages/murphandandy.html?article=9348906&utm_medium=twitter&utm_source=KXNO.com
If you love, or hate, the Packers, this video will likely affirm your position. http://www.foxsportswisconsin.com/11/02/11/Rodgers-lookalike-makes-parody-video-a-h/landing_packers.html?blockID=594888&feedID=5059
Thank you to The Ridgemont in Windsor Heights, the latest to Stand Up 2 Cancer in No Shave November. The Ridgemont has pledged a dollar per 40 ounce beer sold in November (the 40 is a house specialy, and comes with a paper bag). Thank you, Ridgemont. To pledge in the Stache for Cash: http://teamacs.acsevents.org/site/TR?fr_id=42808&pg=entry