This is an archived article and the information in the article may be outdated. Please look at the time stamp on the story to see when it was last updated.
Hello and Happy Monday, gang!
WEATHER
I did not post last week, mostly because I was swamped with storm cleanup and stuff here at work.  Did you have a lot of damage/mess at your home or business after the weather that blew through Iowa the weekend before last?  We had trees down, water in the basement, water coming through the ceiling… what a nightmare!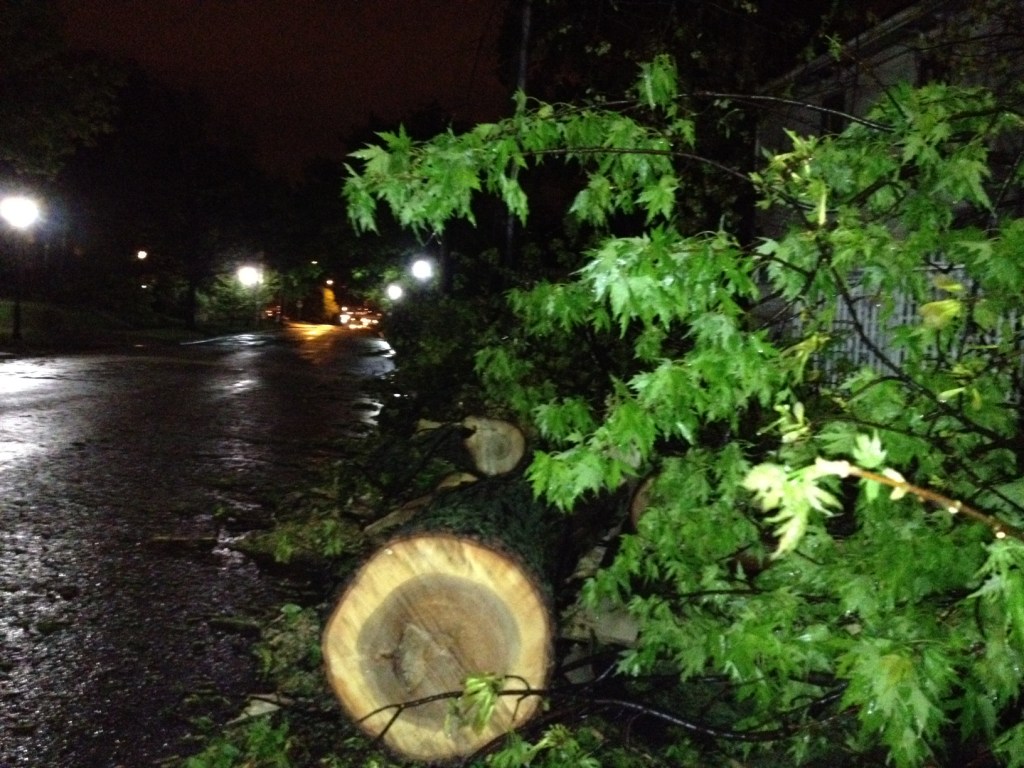 It could have been much worse – I saw trees this size (and larger) on top of cars in our neighborhood.
STAR-STRUCK
I was busy with story shoots last week and one left me totally star-struck.  Sonya and I got to work out with Shawn Johnson and Gabby Douglas at Chow's Gymnastics!  We both kept saying, "I can't believe Shawn Johnson is helping me walk on the balance beam!" and "Oh my gosh, Gabby Douglas is leading the warm up routine!"  These ladies and their peers are amazing.  The strength, flexibility and mental toughness they possess is incredible.  We looked like goofballs trying to follow along, but it sure was fun.  You'll see our efforts – and their ability – in an upcoming "Workout of the Week".
EVERYBODY WINS!
Saturday night Michael and I attended a celebration marking the ten year anniversary of the Everybody Wins! Iowa program.  We had a great time.  The event was held at the Salisbury House and Brooke was the MC.  If you're looking for a way to volunteer that doesn't require a lot of time or money or influence, check out this website.  http://www.everybodywinsiowa.org/
EEK