This is an archived article and the information in the article may be outdated. Please look at the time stamp on the story to see when it was last updated.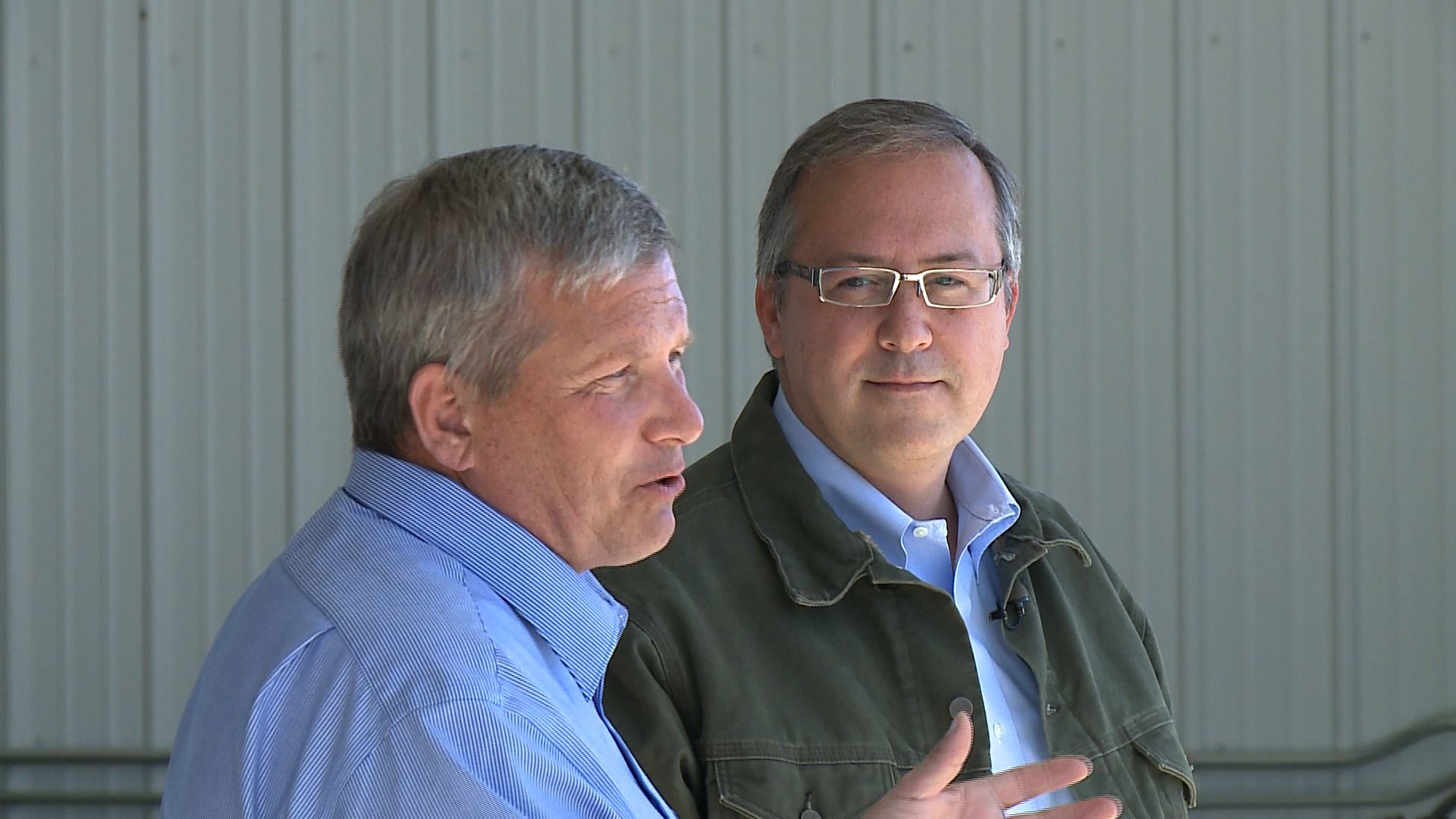 VAN METER, Iowa-Republican David Young brought his campaign to the Golightly Farm in rural Dallas County. Young told a small group of supporters  that he worked on the farm as a young man, baling hay, and walking beans.  "My first jobs on the farm,gave me an appreciation for agriculture and appreciation for hard work," said Young.  Young is running for the open seat of retiring Congressman Tom Latham. He is running against Democrat Staci Appel.
The former staffer for Senator Charles Grassley of Iowa said he wants to focus on working with the Environmental Protection Agency.  Farmers in Iowa have expressed concern over that agency's possible over-reach of authority.  "There's a real  disconnect from the farm to those buildings in Washington DC," said Young. "I will be an advocate for Iowa agriculture."
Iowa Secretary of Agriculture Bill Northey told the group that he has worked on ag issues with Young for years in his former job. "We have a big district here, that's very important to get agriculture right," said Northey. "David Young is the person that will do that."
Young said he is very aware of all the ads and even he is tired of them. "We're about 20 days out here from the election who's counting," asked Young joking. "Even I'm hitting the mute button when I see commercials."
Republican Northey is running for re-election to the office of Secretary of Agriculture. His opponent is Democrat Sherrie Taha of Polk County.