This is an archived article and the information in the article may be outdated. Please look at the time stamp on the story to see when it was last updated.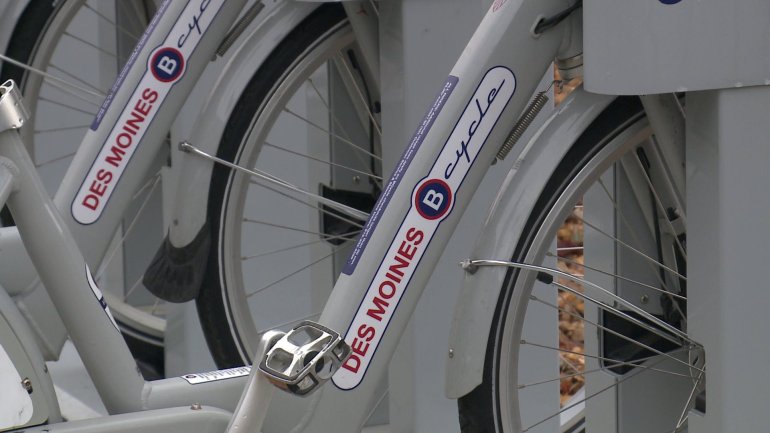 DES MOINES, Iowa — If you work or visit downtown Des Moines, you've driven past those big banks of bikes rentals. Right, now there are over a dozen and after a strong 2016, you can expect to see more come next year.
"It's absolutely been a game changer year for us," said Jeremy Lewis, executive director of Des Moines BCycle.
Game changer year, that's a pretty big claim to throw-out but that is exactly what happen to BCycle in 2016. When they met with the Des Moines City council they had some numbers to back it up, too.
"We've had 7,000 trips this year compared to about 3500 last year," said Lewis. So, we've seen significant growth in people utilizing bike share as a legitimate way of getting around."
This year was by far the most success they've had since they set- up in 2010. In addition to the doubling the number of single use riders, they also saw monthly membership increase. From last year to this year they saw that number jump six fold and the CIty of Des Moines is starting to notice.
"I've never had a complaint about these bike. It's a wonderful thing that we offer," said Des Moines City Council Member Joe Gatto.
Right now, might be the perfect time for the bike rental market to boom. With construction around every corner and more on the way. The city is looking into how to get more people from "Point A" to "Point B" with using cars and BCycle along with DART might have a solution.
"Sure what's possible, is that down the line people could have an all access pass where it's possible to board a bus and ride a B Cycle, using the same sort of platform," said Lewis.
"Anything we can do increase our ridership with DART, I'm all for it," says Gatto.
The new year is just a few weeks away and we don't know what it could bring but one thing we can bank on is seeing more BCycles Rentals in Des Moines.
"Double the number of station. Double the number of bikes available," said Lewis. "That means you'll see about 8 more stations downtown. What we are really excited to announce right now is we have intentions to expand to Drake University and the surrounding neighborhoods for the first time."