This is an archived article and the information in the article may be outdated. Please look at the time stamp on the story to see when it was last updated.
Madrid police are hoping the public can help them catch a man responsible for burglary at a bar early Monday morning.
Police say a man forced his way into Elmo's Bar and Grill at 605 S. Kennedy around 2:55 a.m. Monday. He then used a pry bar to break into a cash register and two touchplay machines.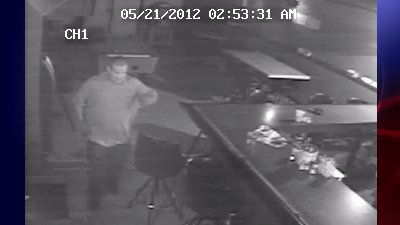 The suspect is described as a white male in his late 20s or early 30s, six-foot-tall, and about 225 pounds.
Police have released images of the suspect from surveillance video footage.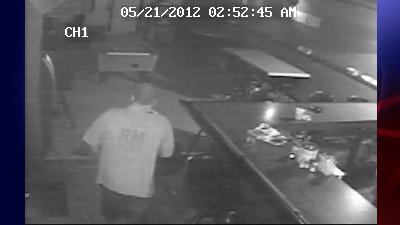 If you have any information on who burglar is you're asked to contact Madrid Police at 515-795-3113.