This is an archived article and the information in the article may be outdated. Please look at the time stamp on the story to see when it was last updated.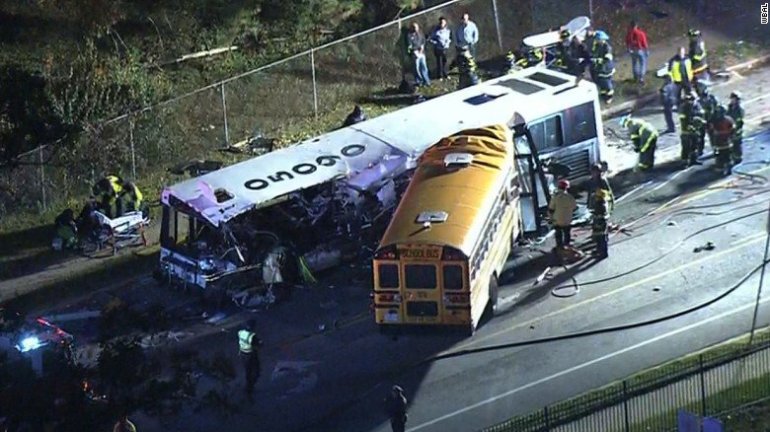 BALTIMORE, Maryland — At least three people were killed when a school bus and a commuter bus crashed in Baltimore Tuesday morning, police said.
Video from CNN affiliate WBAL shows the school bus wedged into the side of the commuter bus, with firefighters surrounding the scene.
Baltimore Police spokesman T.J. Smith said he didn't have details about who was killed in the crash, which occurred around 6:30 a.m.
— CNN's Chris Boyette contributed to this report.