This is an archived article and the information in the article may be outdated. Please look at the time stamp on the story to see when it was last updated.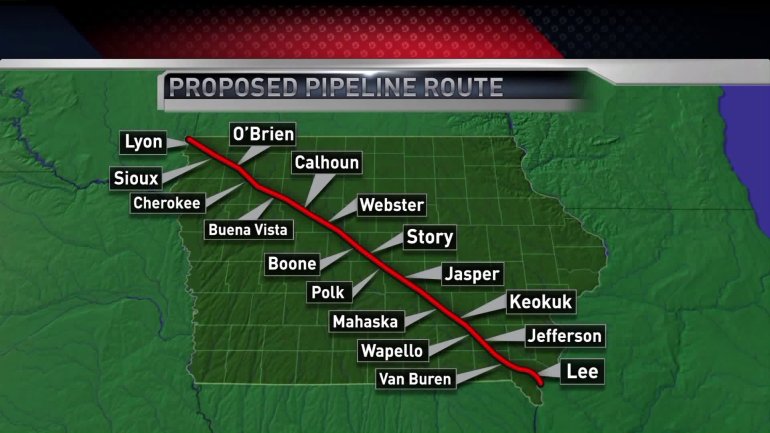 DES MOINES, Iowa — A decision on the Bakken oil pipeline won't come until the New Year.
The Iowa Utilities Board announced its timeline for making a decision Tuesday.
The pipeline would stretch across 18 Iowa counties. Part of it would go over publicly owned land and water, including the Des Moines River in Boone County and the Mississippi River in Lee County.
Hundreds of people have spoken both for and against the proposal at several public meetings.
Board members are now compiling transcripts of the hearings. They say that will take weeks.