This is an archived article and the information in the article may be outdated. Please look at the time stamp on the story to see when it was last updated.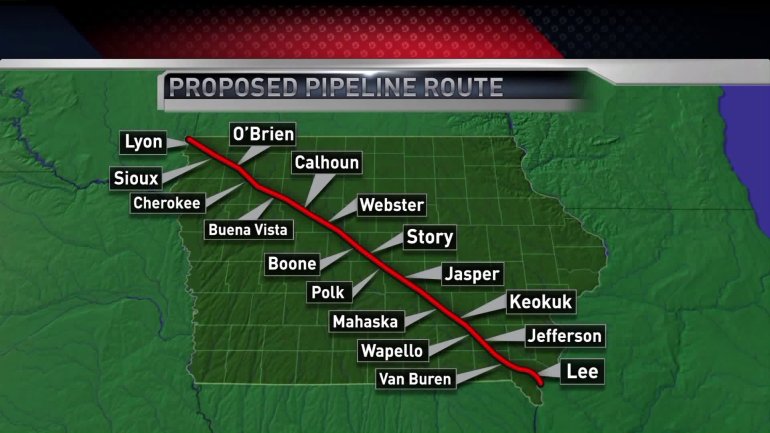 DES MOINES, Iowa — A decision is expected this week on the Bakken oil pipeline.
The 340-mile pipeline would cut across four states, including Iowa. It would pass through 18 Iowa counties.
The developer is asking to use eminent domain to put the pipeline on land where the owner doesn't want it.
The Iowa Utilities Board is expected to release its decision this Thursday.
The three other states have already approved the pipeline.