This is an archived article and the information in the article may be outdated. Please look at the time stamp on the story to see when it was last updated.
A driver is injured after hitting a billboard in Des Moines.
The crash happened on Martin Luther King Junior Parkway near Bennett Street.
Police say they got a tip that there was someone driving recklessly in the area.
When police arrived they found that a car had hit a billboard.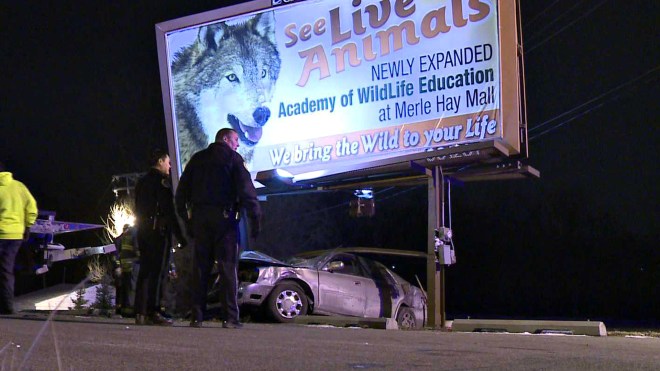 The driver inside was taken to the hospital with unknown injuries.
Police also say that another driver crashed in to a utility pole while watching the other accident. No one was injured and no power was lost.
The accident is still under investigation. Charges are pending.