This is an archived article and the information in the article may be outdated. Please look at the time stamp on the story to see when it was last updated.
Des Moines police are investigating a four-month old boy's death. Officials say the child died alone after being left in his glider chair in an apartment.
His adoptive parents say the tragedy could have been avoided.
The child's birth-mother, 16-year-old Markeya Atkins left the baby with his father, 17-year-old Drew Weehler-Smith. When Atkins returned home, she says Smith was gone and their baby was turning blue.
New details emerged Wednesday that the baby had only been with his birth parents for about a month. Before that the child lived with adoptive parents.
Rachel and Heidi McFarland say the baby they adopted would likely still be alive today if only their adoption attorney had done his job.
The McFarland's were with baby Gabriel from the time he was born.
"Me and Heidi coached her through the labor. And we had him the moment that he came out," adoptive mother, Rachel McFarland said. "I cut the cord."
Unfortunately, they couldn't be there when Gabriel needed them the most.
The McFarlands believed they were Gabriel's adoptive parents until his biological mother came and took him away in March. One month later, Gabriel was found dead. The McFarlands had a lot invested in this adoption – emotionally and financially.
"We pay for our lawyer, obviously, and then the baby, Gabriel, had his own lawyer which we were more than happy to pay because we want him protected and then we pay for the mother`s lawyer and so at the end, we end up paying for two lawyers to fight against each other," Heidi explained.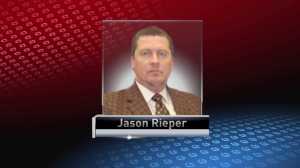 But the McFarlands say their attorney, Jason Reiper, didn't file court paperwork in a timely fashion terminating the parental rights and that's why Gabriel's biological mother was able to take him back two-and-a-half months after she was supposed to give him up.
Ryan Genest is a family law attorney who specializes in adoptions. While he can't speak directly to this case because he wasn't involved, he does tell us, generally speaking, terminating the rights of the birth parents is the first step in an adoption.
"It's a two-step process. The first step is to file a termination of parental rights. That process is normally started by obtaining a release of custody from at least one of the two parents," Genest says.
From there the birth parents have a limited amount of time to change their minds.
"Any parent that signed the release, there's 96 hours to change their mind. For any reason. If they fail to change their mind in those 96 hours they can ask the court to revoke their release, but at that point they have to show what's called good cause," Genest added.
The McFarlands say they repeatedly pushed Reiper to file the paperwork terminating parental rights, but he always made some excuse. Although the records are sealed, it doesn't appear as though Reiper ever filed that paperwork otherwise the birth mother could not have been able to take Gabriel back.
The McFarlands say he would have been safe with them.
"This is what has happened to me and Heidi – our world has been turned upside down. Heidi lost a job that she absolutely loved and worked for eight years for them, the baby was taken away from us, and now he`s died and we have nothing left. There`s nothing," Rachel said.
The McFarland's attorney, Jason Rieper says he can't discuss the specifics of the case because of attorney-client privilege and also because he could be called as a witness in the criminal case.
But he does say this case was complicated by the fact that the biological parents are minors.