This is an archived article and the information in the article may be outdated. Please look at the time stamp on the story to see when it was last updated.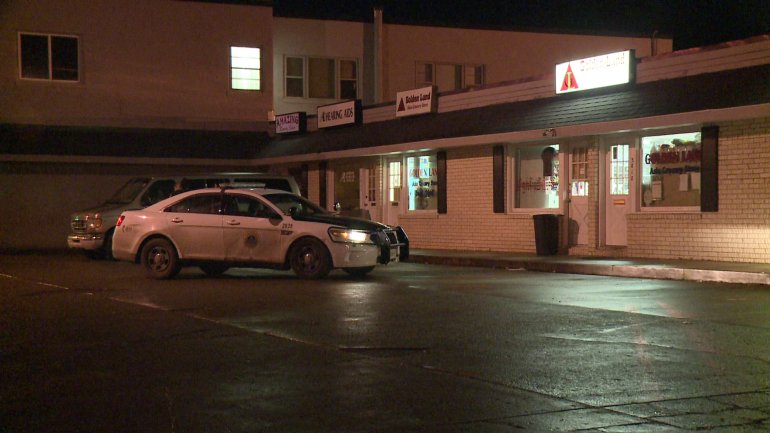 DES MOINES, Iowa — Des Moines Police are looking for two men the owners of an Asian grocery store say robbed them at gunpoint Saturday night.
Min Tun, the owner of Golden Land Asian Grocery Store says the robbery happened just after 8 p.m. Saturday. The store is located on the 3814 Douglas Avenue, and is popular within Des Moines' Burmese community.
Tun told police he and another employee were mopping the store when two masked men walked in, showed a gun, and demanded money.
While the owner was lying on the floor, he says he told one of the robbers how to open the register.
The robbers made off with an unknown amount of cash. With a gun involved, Tun says money was the last thing on his mind.
"The only thing I was concerned about was me and my brother. I told the robbers if they did something to us, we couldn't do anything for them. When he asked how to open the cash register, I just told him how to do it. The life is important than the money," Tun told Channel 13 News.
Surveillance footage was turned over to police.
Tun says the robbers made off with his employee's wallet. Police were able to recover it near the Drake neighborhood.