This is an archived article and the information in the article may be outdated. Please look at the time stamp on the story to see when it was last updated.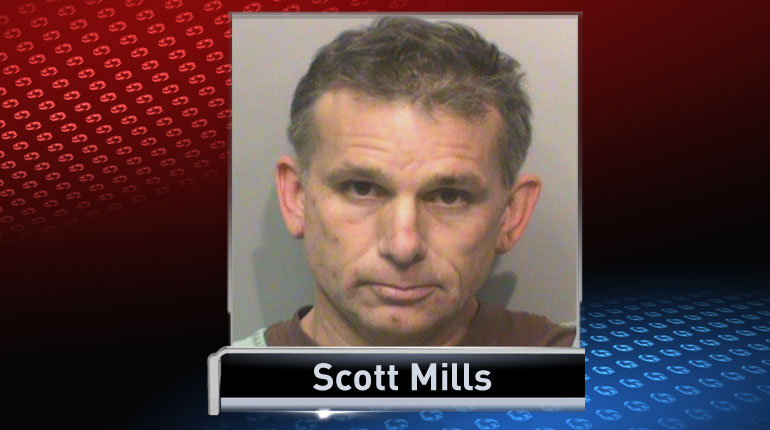 CLIVE, Iowa – An arrest has been made in the case of a January burglary and police chase.
Steven Alan Mills, 47, has been charged with third-degree burglary, two counts of felony assault on a peace officer with a weapon, second-degree theft and felony eluding.
Police responded to the Seven Flags Event Center in Clive during the early morning hours of January 20.
Police said Mills into the side door and was able to bring a truck inside the building. He then rammed two ATMs.
An officer responding to an unrelated call heard noises coming from the building and went to investigate. The officer was outside of his car when the suspect took off with an ATM in the truck and side-swiped the squad car. Officers chased the Mills through West Des Moines. A second squad car was also hit during the pursuit.
The pursuit came to an end after an hour between New Virginia and I-35 in Warren County and the driver took off on foot in a wooded area.
Officials were able to identify Mills using DNA evidence. Mills was already in the Polk County Jail accused of stealing an ATM from the Iowa Events Center.
His bond has been set at $50,000.