This is an archived article and the information in the article may be outdated. Please look at the time stamp on the story to see when it was last updated.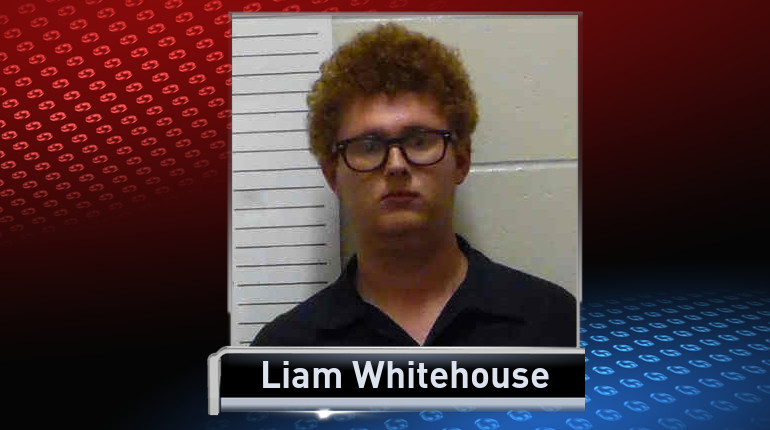 GLENWOOD, Iowa –The Mills County Sheriff's Office has arrested a man they say made Facebook comments about seeking "vigilante justice" in connection with a shooting in Glenwood on September 27th.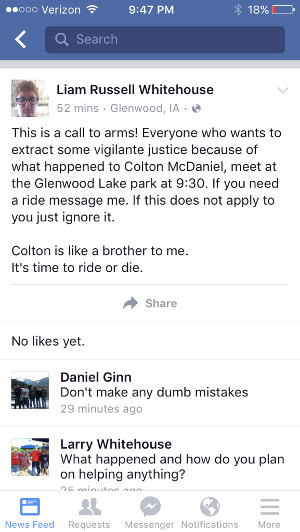 A press release from the Mills County Attorney says 20-year-old Liam Whitehouse of Pacific Junction is facing charges of going armed with intent and carrying weapons.
Officials believe Whitehouse was seeking retaliation for the shooting that injured Colton McDaniel because he is a friend of McDaniel's.
Glenwood Community High School's principal Richard Hutchinson and his stepson Hurl Beechum were also injured. None of the injuries were life-threatening.
Little information has been released by officials, but the shooting happened during an altercation involving three juvenile girls and six adults.
Whitehouse was picked up just blocks from where the original incident happened, and a gun and a samurai sword were found in his vehicle. He is free after posting bond.
Mills County Attorney Tricia McSorley says charges related to the shooting incident are pending and they will be announced Wednesday.