This is an archived article and the information in the article may be outdated. Please look at the time stamp on the story to see when it was last updated.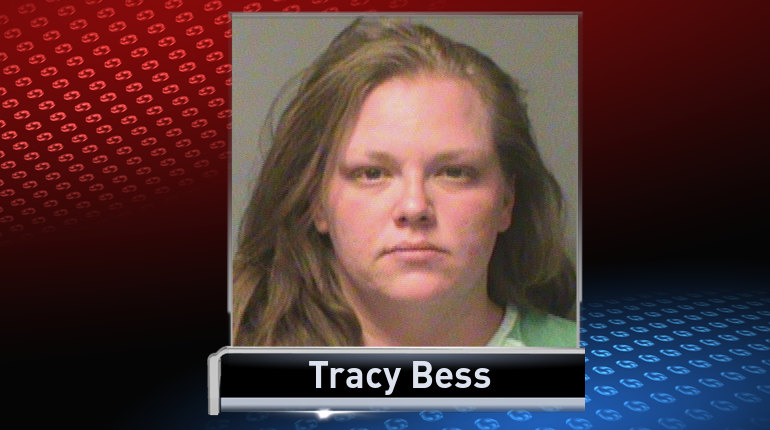 ANKENY, Iowa — Police say an Ankeny woman is in trouble with the law again in connection with an adoption scam.
Twenty-nine-year-old Tracy Bess was arrested last Friday on a 4th degree theft charge for allegedly accepting $200 from a DeWitt couple hoping to adopt a baby. Police say Bess was not pregnant when she conducted the scam.
This isn't Bess' first time tricking prospective adoptive parents into providing financial and emotional support in hopes of adopting a baby. Ankeny police say in 2011 she used 19 different aliases to run the scam in several states including Nebraska, Illinois, Hawaii, Iowa, and Kansas. Police say many of the prospective parents traveled to Iowa to visit Bess and were devastated when they discovered it was all a hoax.
"Tracy Bess is an internet predator who intentionally inflicts mental anguish and emotional distress on adoptive parents. This is a strong example of an internet bullying case that has not been considered in the law," said Ankeny Police Chief Gary Mikulec.
Officials say Bess used sonograms, hospital photographs, and other information from a previous pregnancy to commit the scam. Bess was charged with filing a false report and suborning perjury. She pleaded guilty to those charges on August 22, 2011.
Ankeny police say they were also contacted by a Utah couple in July of 2014 who discovered Bess' scam but charges were unable to be filed in the case.
If you think you may have been victimized by Tracy Bess, who also goes by the name Tracy Bess-Thacker, you're asked to contact the Ankeny Police Department at 515-289-5240.