This is an archived article and the information in the article may be outdated. Please look at the time stamp on the story to see when it was last updated.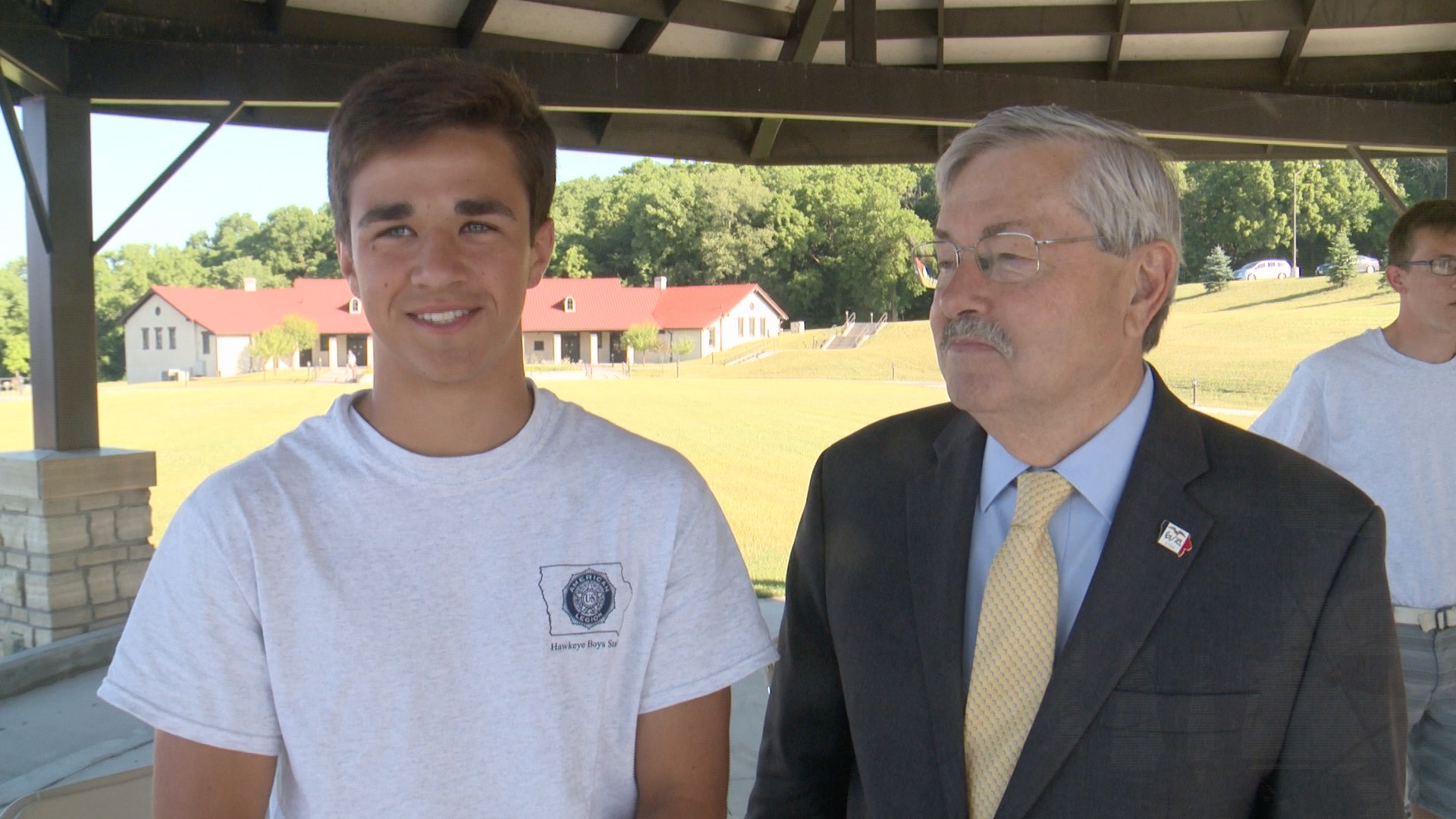 JOHNSTON, Iowa- A new Iowa Governor was elected at Camp Dodge this week. The Hawkeye American Legion Boys State elected Conner Ascherl as Governor, he is a student at MOC in Orange City.
Each summer The American Legion, and Auxiliary sponsor the week-long camp to teach boys and girls about how state and local governments work.
The Boys State group, including Ascherl, got a lesson in government/politics from Governor Terry Branstad.
"I will not be surprised if one of this group would be a future governor or future senator," said Branstad. "It's real important you have the opportunity, thanks to the American Legion, to participate in this great program, Boys State to learn about how local and state government works in the state."
"I thought about going into politics, but not a whole bunch after this experience will see what happens," said Ascherl. "I guess it's just a huge learning curve."
Branstad told the group that a statewide meeting like this is good to establish friendships.
"If you ever run for statewide office, it's good to have lots of friends around the state," said Branstad. "Whether you won or lost this election it's important to participate,the experience will be something that will hopefully help you the rest of your life."
This week American Legion Auxiliary is hosting Girls State at Drake University. This morning the girls were touring the state capitol and meeting with some state officials.
"So we're learning how to run for offices how to make speeches and talk in front of people," said Ashley Davis, of Sioux City. "I personally have never spoken in front of 300 people before so now I've had the opportunity it's kind a cool."