This is an archived article and the information in the article may be outdated. Please look at the time stamp on the story to see when it was last updated.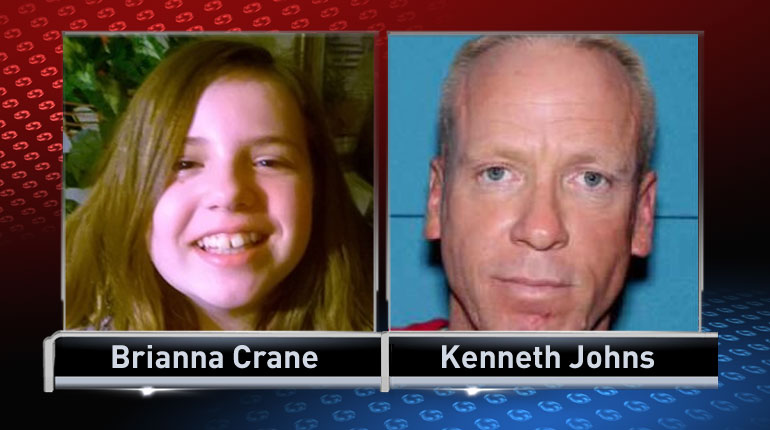 SOLON, Iowa – The suspect in Saturday's Amber Alert has been arrested in Davenport.
An Amber Alert has been issued  for 10-year-old Briana Crane. Police said Crane was abducted from her home on Saturday by her stepfather, Kenneth Johns.
The Amber Alert was cancelled after the girl was located early Sunday morning. Officials said she was in good health when she was dropped off to police by a third party.
Johns, 48, was taken into custody without incident at about 9:30 a.m. at a home in Davenport.
A man believed to be Johns contacted Cedar Rapids television station KCRG-TV Saturday evening.
"I've done nothing wrong but love my child. I love my child. I love everything about her. She's my daughter," Johns told KCRG. "The whole plan is to have her returned. This was not a planned out action."
An investigation into the case is ongoing.