This is an archived article and the information in the article may be outdated. Please look at the time stamp on the story to see when it was last updated.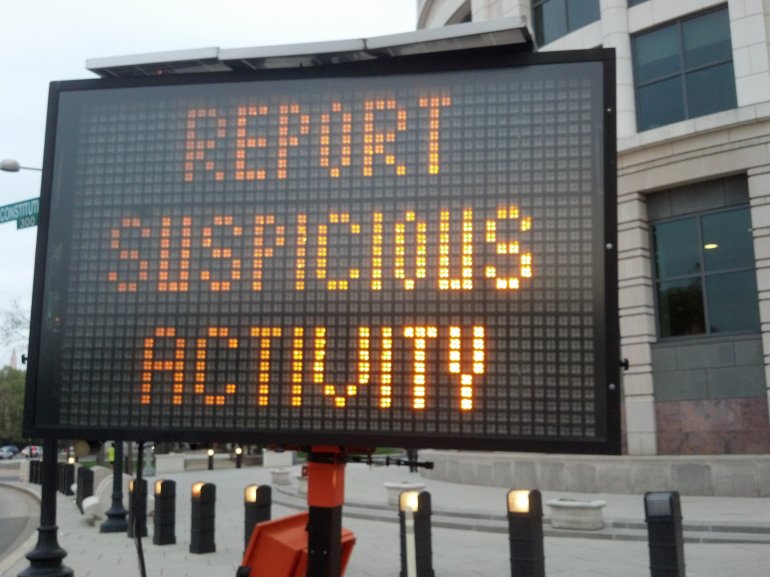 Terror group Al-Shabaab has released online a video calling for attacks on shopping malls in Canada, the UK and the United States.
But "there is no indication of any specific, real threat" against malls in the U.S., according to FBI spokesman Rich Quinn.
Another U.S. law enforcement official familiar with the situation also told CNN that there is no actual working threat against any mall in the country and added that no one should avoid going to the mall because of the online threat.
Al Shabaab, an al Qaeda-linked terror group, apparently posted the video Saturday. The group talks about its September 2013 attack on a mall in Kenya. The brazen four-day siege left more than 60 people dead at an upscale mall in Nairobi.
In its new video, Al-Shabaab calls for similar attacks on malls in the three Western countries. Al-Shabaab identified specific malls, but CNN will not list them unless they respond publicly.
Quinn told CNN that "there is no doubt Al Shabaab would like to carry out an attack on a U.S. mall, but they are in a pretty weakened state."
The "bigger danger is their ability to inspire homegrown violent extremists inside the U.S. who might see this propaganda and decide to act," Quinn said.
"Do we believe Al Shabaab is sending operatives to the U.S.? No," he said.
The new threat against malls did not alter the threat level in the United States, Quinn added.
"Al Shabaab's desire to conduct an attack is there, but their capability and access is probably not," he said. "This is more of a call to arms. Seeing the attention other groups like ISIS and (Al Qaeda in the Arabian Peninsula) are getting, they are ringing their own bell."
Homeland secretary: 'Be careful'
Jeh Johnson, the secretary of homeland security, spoke on CNN on Sunday, saying, "If anyone is planning to go to the Mall of America today, they've got to be particularly careful."
"There will be enhanced security there," he said, "but public vigilance, public awareness and public caution in situations like this is particularly important, and it's the environment we're in, frankly."
A short time later, Homeland Security Assistant Secretary Tanya Bradsher told CNN that Johnson "didn't say that they should not go to the mall. He told shoppers to be extra vigilant and that security was increased."
Mall of America said it's aware of the video listing it as a potential target.
"We take any potential threat seriously and respond appropriately," the Minnesota mall said in a statement. "We have implemented extra security precautions, some may be noticeable to guests and others won't be."
The West Edmonton Mall in Alberta, Canada, which was also listed, said it has implemented extra security and is working with federal and local law enforcement agencies.
The FBI has a program to work with various malls around the country to improve security, the law enforcement official also told CNN. After the 2013 Nairobi attack, the bureau worked with some malls last year to test the readiness of SWAT teams by staging fake attacks during hours when malls were closed, the official said.
The National Security Council said it's working with various agencies, including the FBI and local law enforcement, to ensure maximum security.
"Protecting public safety and national security is our highest priority," said Ned Price, a spokesman for the National Security Council.
Al-Shabaab's previous targets
The Somalia-based militants have heavily recruited in Minneapolis, where young men have been slipping away to join the terror group. The city is home to the largest Somali population in the United States.
Although Al-Shabaab has also targeted youth in Canada, Finland and the UK for recruitment, its past attacks have been limited to East Africa.
In addition to Kenya and Somalia, it has also struck in Uganda, where it killed more than 70 people gathered to watch a World Cup soccer match in Kampala five years ago. Kenya and Uganda have sent their forces to neighboring Somalia to battle the extremists.
As the attacks get more daring, the international community has rallied to fight the militants.
Last year, the U.S. launched an airstrike in Somalia that killed the Al-Shabaab leader. The terror group later replaced him and vowed to avenge his death.
Al-Shabaab started off with a goal of waging a war against the Somali government in an effort to implement a stricter form of Islamic law, or Sharia.
It has since shifted focus to terrorist attacks in Somalia and beyond.