This is an archived article and the information in the article may be outdated. Please look at the time stamp on the story to see when it was last updated.
The mother of one of two girls kidnapped last summer says police are looking at Michael Klunder as a possible suspect in that case.
Police say Michael Klunder acted alone in the kidnappings of two girls in Dayton, Monday.
He took his own life Monday shortly after the 12-year old victim, Dezirea Hughes escaped. Police and volunteers are still looking for 15-year-old Kathlynn Shepard.
Police are also checking to see if he had any involvement in the kidnapping and murders of Elizabeth Collins and Lyric Cook.
The cousins were abducted while riding their bikes in Evansdale last July.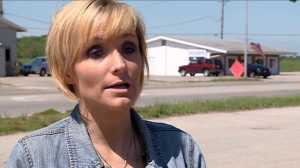 Investigators contacted Elizabeth Collins' mother shortly after this most recent kidnapping.
"Could it be this guy? Of course we would like it to be this guy," Elizabeth's mom, Heather said.
"Some may think that's good but who wants to sit through a trial to hear about how someone took and murdered your daughter? Nobody wants to do that. So, to me that would be the best thing if it were to be him."
At this point there is no evidence linking Klunder to the kidnappings of Elizabeth and Lyric.